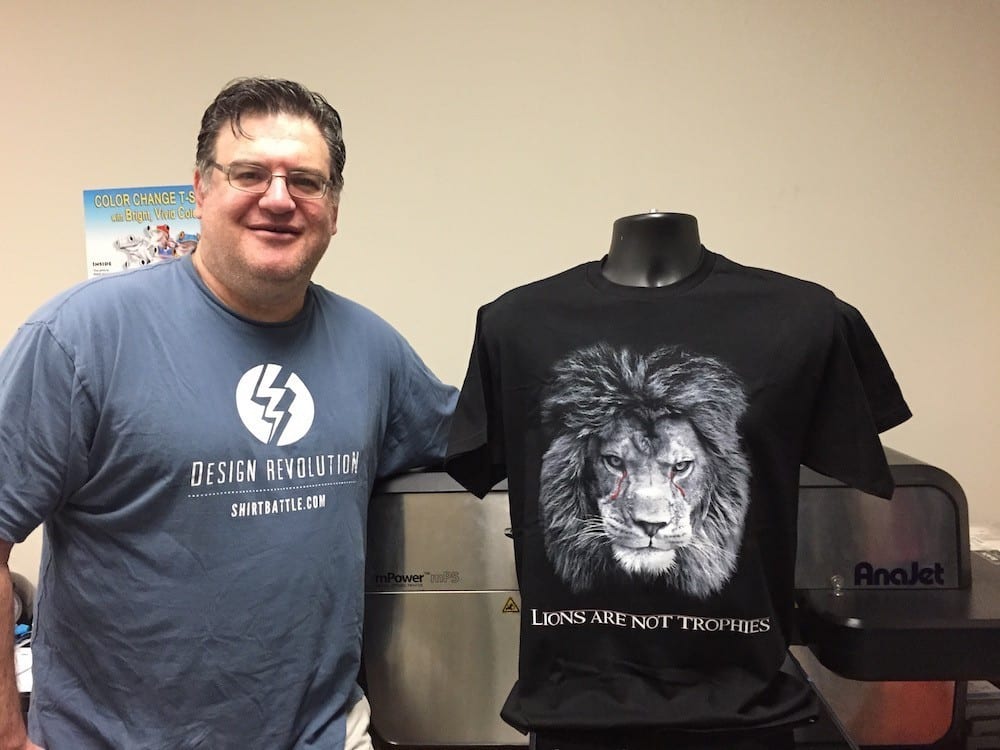 Staying up to date on current events has become much easier with the help of social media. As you may have learned by now, Cecil the lion was killed for recreational game by Walter Palmer, an American dentist from Minnesota, who reportedly paid up to US $50,000 to gain the help of a guide to help him kill this lion. The controversy sparked in late June and news quickly spread on social media of those voicing their concern of the matter. Robert Lasser, mP5 mPower direct to garment printer owner and business owner ofShirtbattle.comnot only voiced his concern, he contributed to the cause with t-shirts.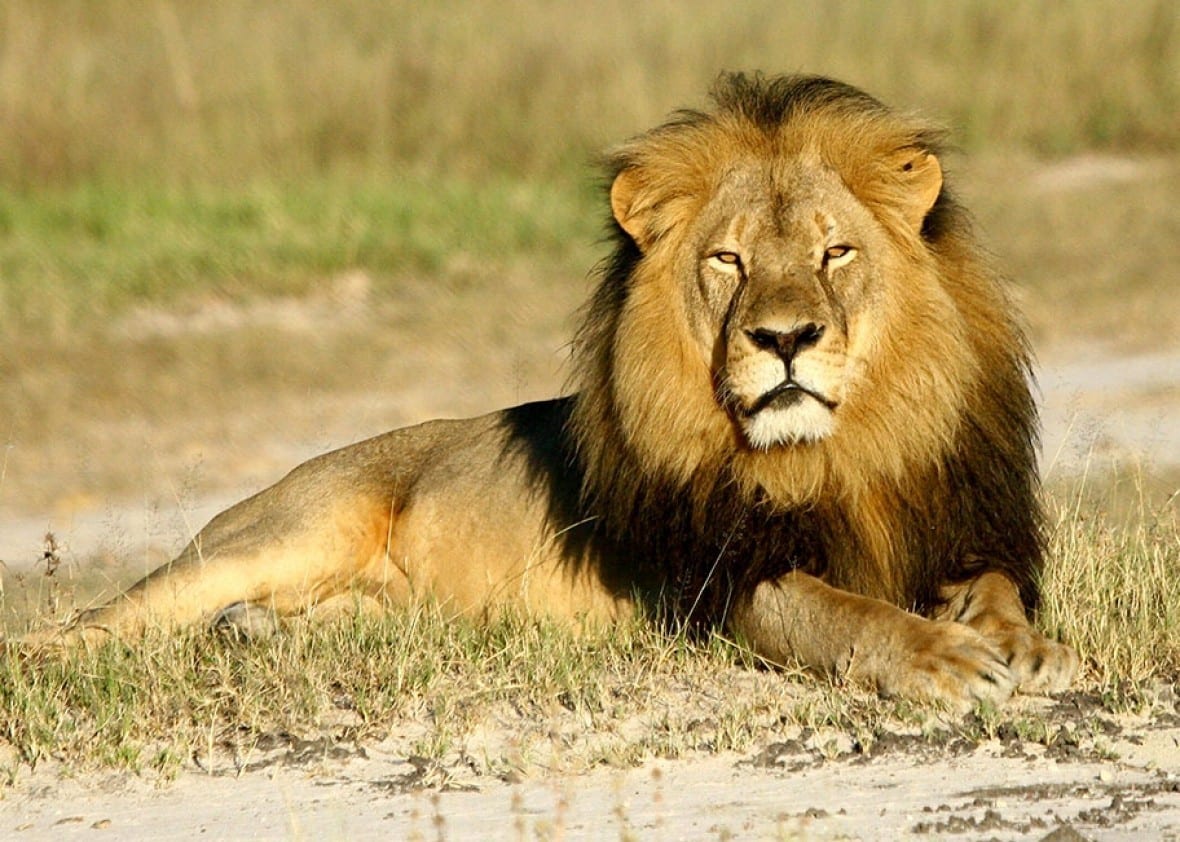 I have a company called ShirtBattle. I wanted to share with you regarding 3 designs that we currently are offering on site. The shirts messages mean a great deal to me. Lasser stated in aFacebook post. Designing Cecil the Lion inspired t-shirts has garnered overwhelming support for those against the lions death. By offering to donate $5 to the Africa Wild Life Foundation for every shirt sold, Lasser admits We have sold over almost 200 shirts in 3 daysso far that is nearly $1,000!

Other AnaJet owners such as POP ATL have also experienced success when designing shirts that involved current events or other trending topics. Lassers relevant design inspired from current events has been a proven success, so if there is news out there and youve got an opinion you know that others will agree with, why not try a new t-shirt design?