Adding Printers to Data Collector - Ri 3000/Ri 6000
1. Open the Data Collector Settings Application by clicking on icon (or link below)

2. Ensure that your printer is connected to the computer via network cable.
3. Open settings and enter information of Proxy server as needed. (This in not needed for most applications)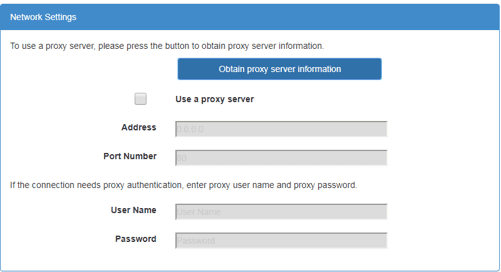 4. Shutdown and Reboot your Ri 3000/Ri 6000 printer.
5. When the Ri 3000/Ri 6000 has restarted, press Menu >> Settings >> Network.
6. Confirm that "Registered" appears on the Print Network Page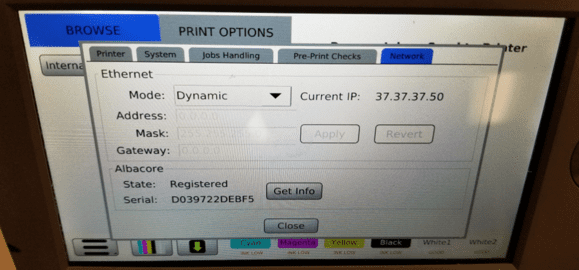 7. Once complete, you will receive an email from no-reply@supervisori.ricoh.com confirming your registration and instruction for how to log into your new printer dashboard.