CAUTION: IF THIS IS A NEW PRINTER, REMOVE THE 2 RETAINER BRACKETS ON THE PRINT TABLE AND PRINT CARRIAGE BEFORE POWERING ON OR IT WILL DAMAGE THE PRINTER.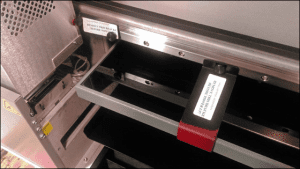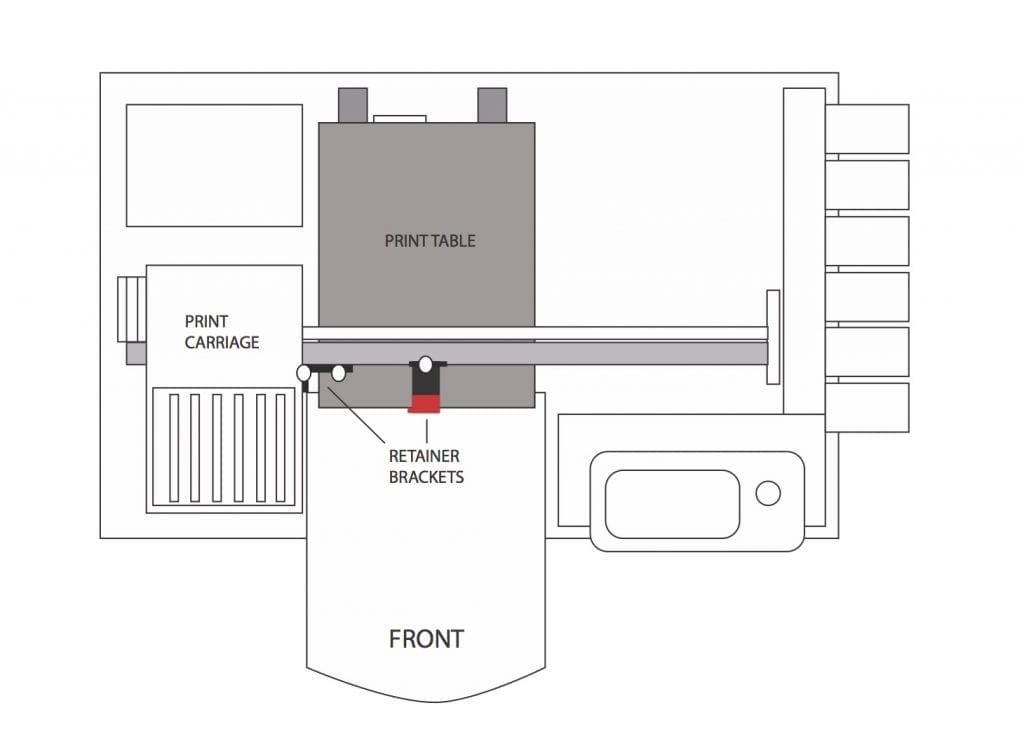 Follow the setup steps in your User Manual, Chapter 2: Startup ofa New Printer
Plug in the provided power cord to a surge protector connected to a wall outlet. AnaJet printer power supplies will accommodate voltages ranging from 90 to 250 volts. Next, plug the power cord into the power entry module in the rear of the printer. Do not plug the USB Cable into the printer or PC at this time.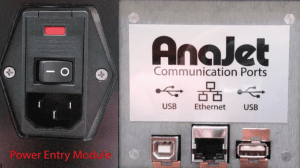 Turn on the power switch on the rear of the Power Entry Module; this will bring power into the printers power supply. Now press the circular <POWER> buttonon the front control panel.
The printer control panel LCD display will light up and the printer is now fully powered on and able to do its automatic ink circulation and maintenance. (Please note due to this two-stage power on sequence that if the printer loses power due to an outage it will not fully power on when the electricity is restored). If you are in an area where your electrical power is inconsistent you may want to invest in an Uninterruptible Power Supply (UPS) that will supply battery backup power to your printer during an electrical outage.
Was this article helpful?