If the maintenance station platform fails to initially detect the platform sensor the control panel will display three options: Retry, Diagnose, and Ignore. Ignore function tells the printer to ignore the sensor and proceed with the boot up sequence. Diagnose function has the operator perform check to verify the sensor is working. Retry function moves the platform in an attempt to get the see if the sensor is recognized. The Platform diagnose function prompts the operator to observe if the maintenance station has moved up and down after the operator has moved up and down.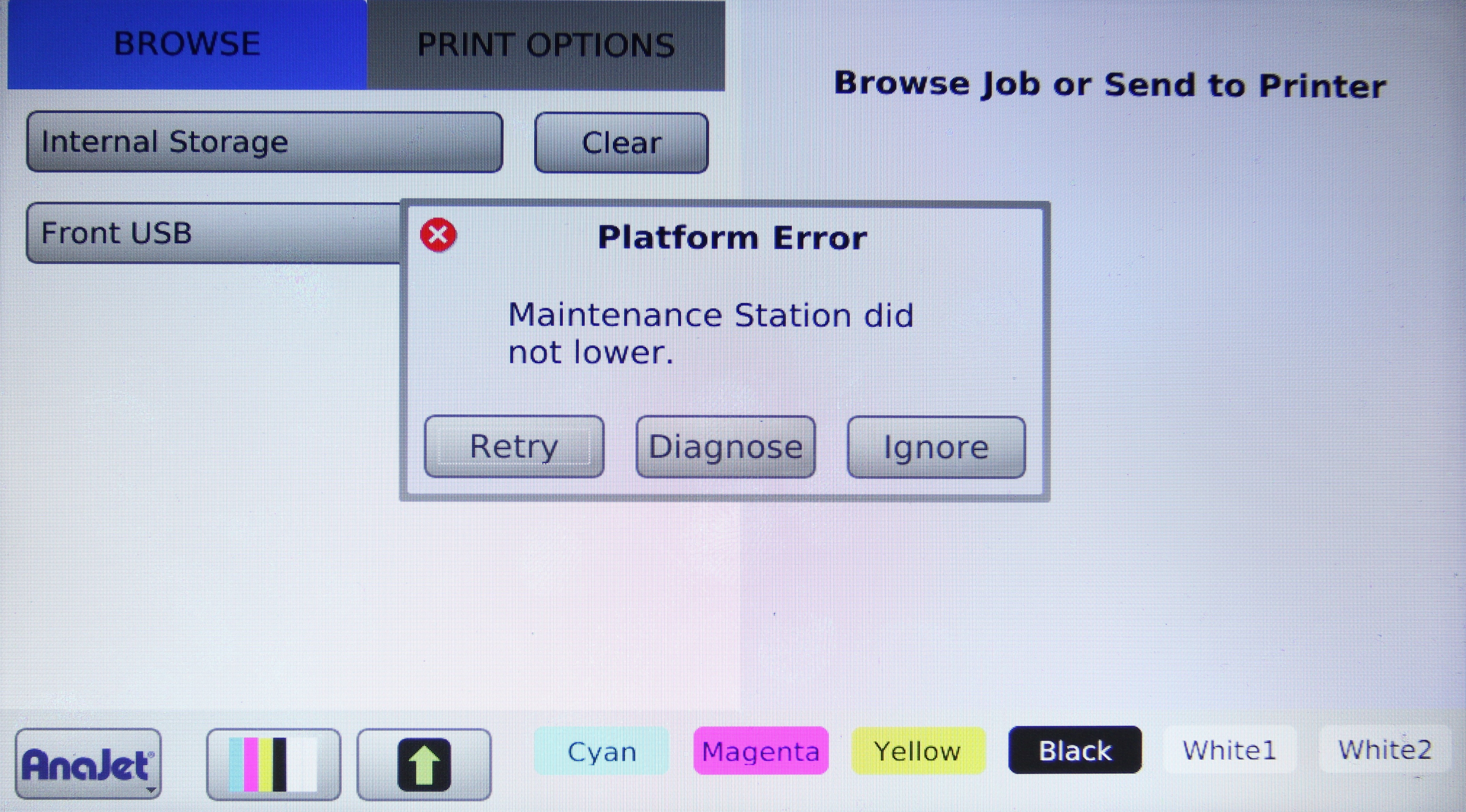 If during diagnostic process the printer did not detect the maintenance station platform position, two different errors depending on the operators observance. One is the Home Table Timeout error and the other is a Home Carriage Timeout error.
Was this article helpful?