Before the printer is turned on, the printer should be leveled. There are 6 adjustable feet under the bottom casing of the printer that are used level the printer. Turning the feet clockwise lowers the feet towards the ground and turning the feet counter clockwise raises the feet into the printer.
To level the printer on the left to right axis, open the printers top cover and place a 9 or 12 torpedo or bubble-style level (included with printer) on top ofthe carriage rail as shown. Adjust the left most or right most feet under the printer to initially level the printer left to right. Then lower the middle feet to provide stability. Once the left to right axis has been initially leveled, the printer will need to be leveled front to back.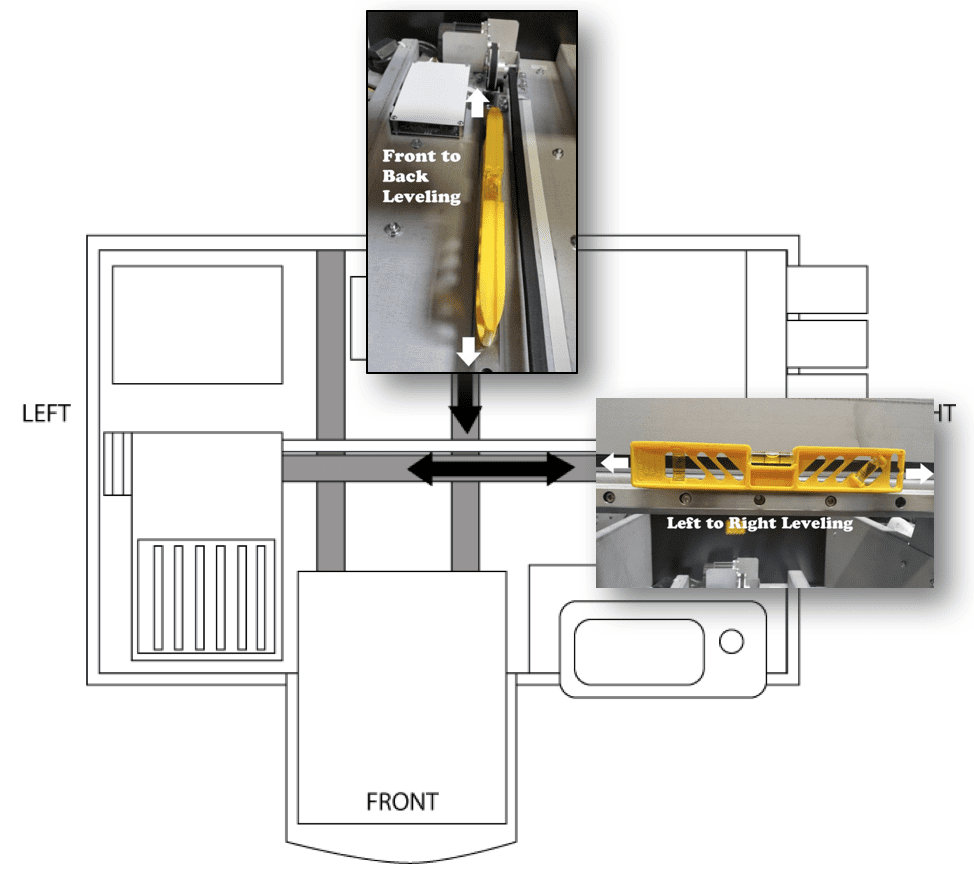 To level the printer on the front to rear axis, open the printers top cover and place the level on the rail below and behind the print table. Adjust the front or rear feet as needed to level the printer on the rear axis. Double check the level across the left to right and front and back axis to confirm that printer is still level, then lower the 2 front adjustable feet that are located under the loading table to stabilize the printer.
Remember to remove the level from the printer AND the 2 retainer brackets before powering it on or it could damage the printer when the print carriage and print table moves during the power up sequence.
Was this article helpful?