To load a t-shirt for a standard front/center print, first remove the hoop from the print table.
Place the t-shirt face up on the table with the top collar closest to you and pull the collar off the end of the table so that it just falls off the edge of the table.
Lift the sides of the shirt to see if the shirt is centered on the print table.
Smooth the shirt and replace the hoop.
Pull on the edges of the t-shirt that extend past the hoop to flatten any bumps or wrinkles.
Tuck the shirt under the table and into the garment tray to prevent the garment from catching on any interior parts of the printer.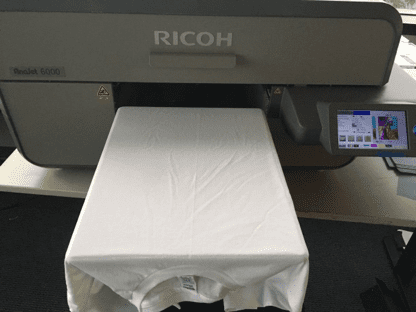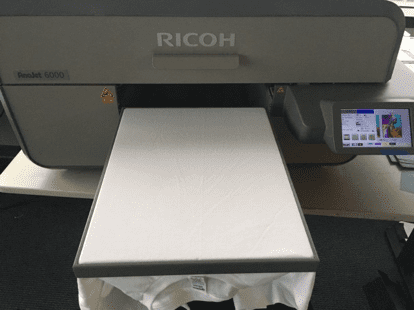 Was this article helpful?