Included with AnaRIP 5.2.2 is our new printer analytics tool, Data Collector, designed to streamline the technical support process and provide higher quality service to more customers in a shorter amount of time. Up until now, obtaining print logs required for troubleshooting has been a relatively time-consuming process. Customers had to download and run a program that allows them to extract their log files, which then need to be emailed to their Technical Support agent. Similar to automotive code readers or diagnostics scanners, the printer analytics tool allows technicians to identify error events and use printer health statistics to troubleshoot issues more efficiently. The tool does not collect your customer's information or data on specific graphic files.
In addition to helping streamline technical support troubleshooting, the printer analytics tool now offers a customer dashboard that allows customers to see key usage statistics over time on their printer.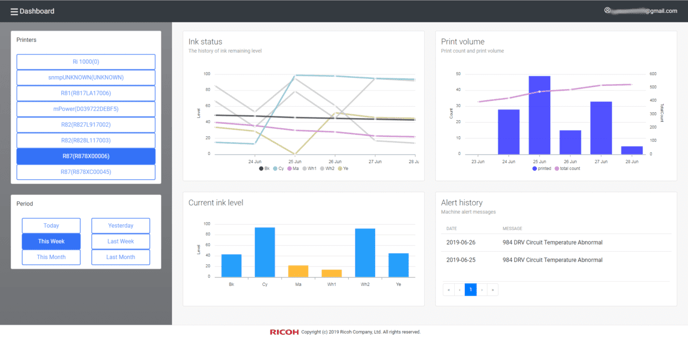 While the use of the Data Collector program is highly encouraged, participation is optional and is not required to use AnaRIP. After installation, you can follow the included instructions to connect your printer to the Data Collector and activate the tool. If at any time you would like to discontinue use of the printer analytics tool, you can simply disable the utility.
Works for Ri 1000, Ri 3000/Ri 6000, Ri 100
*Optional (not required for AnaRIP or printing)