Melissa Lay owner of Sandilake Clothing and one of our customers launched her own t-shirt business back in April, only to discover that one of the largest retailers in the country was selling a nearly identical tank with her original graphic. The retailer: Target. The Shirt: A casual tank featuring an American flag with the phrase #MERICA.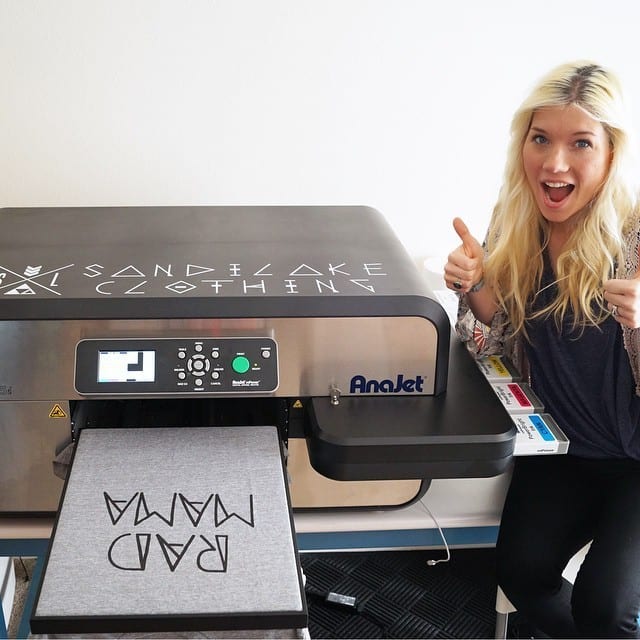 The meaning and importance of#shopsmallhas never really hit my heart until today when it hit my home and my livelihood.#MERICAis one of our original 5 designs. We opened April 1st,2014 and this tank launched us to levels we didn't know we're possible. Lay explains.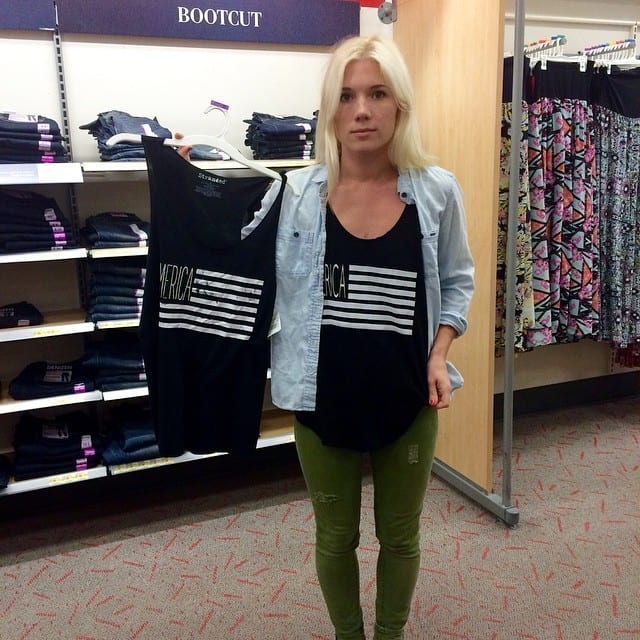 This photo is me in@target wearing MY#sandilakeclothingoriginal design and holding up the tank they made using the same one. They are identical. And I'm not alone with my story. Small businesses are being copied everywhere with no leg to stand on. I contacted Target Corporate and they gave me an address to mail a letter to! That's it!!? Please share this story and others you hear of. We work incredibly hard to provide for our families, and dress you and your littles in a rad way that large companies can't. Know what you are buying and where it came from. I am going to think a lot harder about every purchase I make…
Lay sells her shirts on Etsy and has recently started selling her items on her own e-commerce shop www.sandilakeclothing.com. While Target has this top available for $12.99 Lay sells these hand printed pieces at $25. Ultimately, Lays goal is to receive credit for her designs because there is so much hard work placed into producing the shirts one by one. In response, Target has released the following statement: "Target has a deep appreciation for great design and it has always been our policy to respect the intellectual property rights of others. We are aware of this issue and have reached out to the designer."
Lay's story has been covered on numerous popular national media outlets. Here's to coverage from the Today Show:
We hope things work out for Sandilake Clothing but also want to take this opportunity to remind all small business owners the significance of protecting your intellectual property. Here's a step by step guide on How to License a T-Shirt design.
We'd love to hear your thoughts, please feel free to share on the comments below.
Images from instagram.com/sandilakeclothing