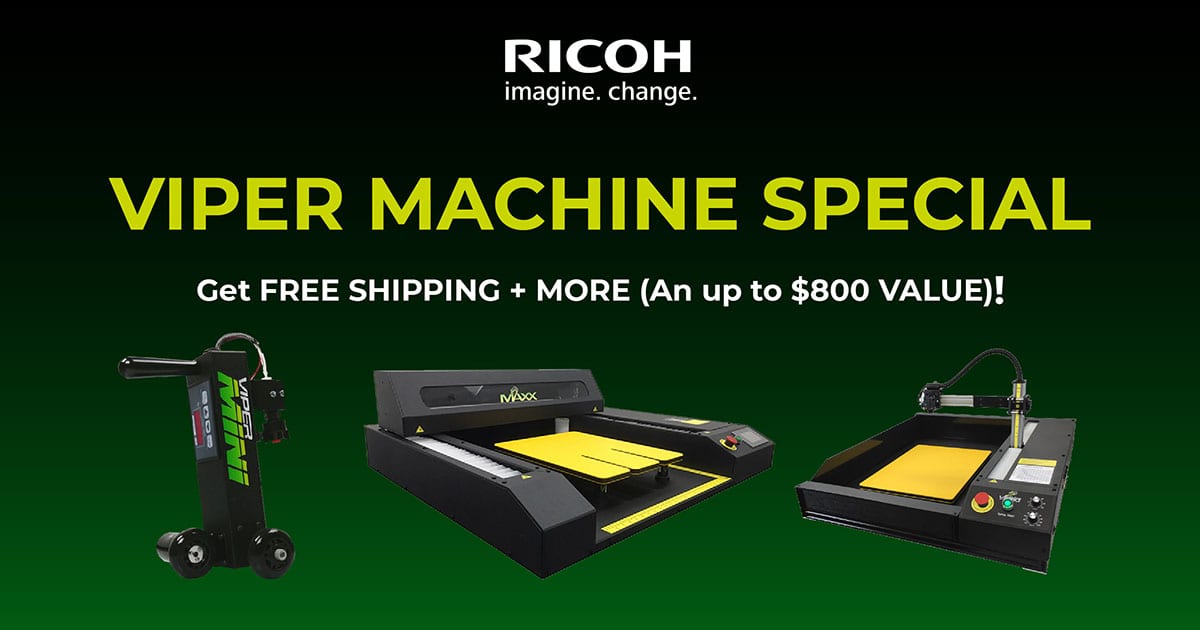 The NEW Viper MINI and the industry-leading Viper Maxx and Viper XPT-1000 pretreatment machines are all now available in Ricoh DTG's online store!
Ricoh DTG is celebrating its new partnership with i-Group Technologies (creators of Viper, Image Armor, and RTP) with a special, limited-time Easy Pretreat Bundle (an up to $800 VALUE)!*
Purchase ANY Viper Pretreatment Machine and receive:
FREE Shipping
$125 Coupon for anything in Ricoh DTG's online store
1 Bottle of Image Armor Light
1 Bottle of Image Armor Ultra
Viper/Viper Maxx includes 1 box of blank t-shirts. Viper MINI includes 1/2 box (36 shirts)
These Easy Pretreat bundles are highly limited ⏰ and sale ends February 28 or while supplies last. Give us a call at 1-877-381-9546 for details!
*Restrictions apply. U.S. and Canada customers only while supplies last.