Before proceeding, please ensure that you are running Firmware Ver.01.07-02 or later. Refer to Chapter 9 of the user manual for instructions on updating firmware.
1. Open the Data Collector Settings Application by clicking on icon (or link below)

2. The above Shortcut/Link will open a browser window with the Data Collector settings. Enter information of Proxy server as needed. (This in not needed for most applications and can be skipped)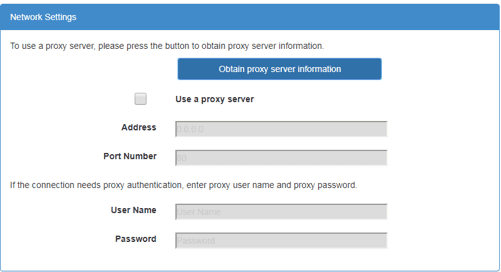 3. Obtain your Printer's IP address by following these steps:
4. Go to the settings cog on the RICOH Ri 1000 printer control panel

5. Select OPTION under the settings tab

6. Select the IP ADDRESS option in the menu dialogue box

7. Make note of your IP Address and enter into the Device Address Settings. IP Addresses should be entered in the following format: (XXX.XXX.XXX.XXX). You may add up to 10 printers.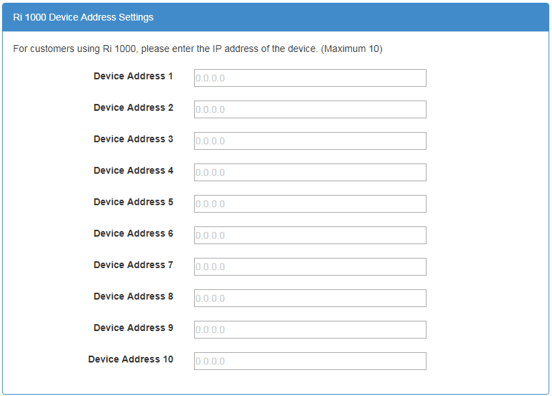 8. Enter your email address to complete the activation process.

9. Click SIGN UP to complete the activation process
10. Once complete, you will receive an email from no-reply@supervisori.ricoh.com confirming your registration and instruction for how to log into your new printer dashboard.