New is always fun, especially when it's a new product, that is why AnaJet is proud to announce the newest addition to AnaJet's ink line for mPower printers – PowerBright PLUS.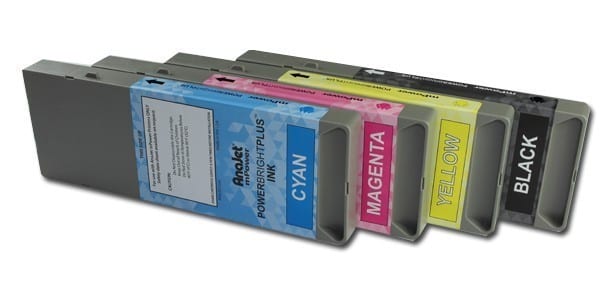 PowerBright PLUSprovides brighter and more vibrant colors, which is rarely a bad thing. We all want to print amazing graphics with colorful images that pop. So we were excited to introduce our new PowerBright PLUS CMYK inks to the line. This new formula is able to pack more color into the inks for bright, more saturated vibrant colors as well as deeper reds and blacks. Our new PowerBright PLUS ink is perfect for AnaJet customers with the highest standards for the brightest colors possible. It's versatility allows usage with other white inks like the PowerBright or Spectrum.
Not sure which ink you should get for your mPower? Check out the chart below to get a better idea of what works best for your DTG printing needs.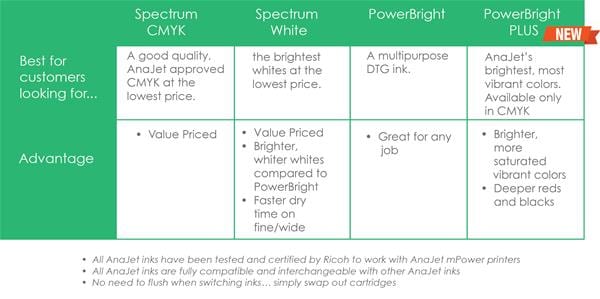 All inks sold by AnaJet are fully tested by Ricoh and certified to work with mPower printers. Get the real deal from our AnaJet Store.
All prices above are for US end users. International customers, please contact your local distributor for pricing details in your area.