DTG Printers Built for Business
Ricoh Ri 4000 Technical Specs
Discover a new era of DTG printing and say goodbye to manual pretreatment with built-in Enhancer Technology, only available on the Ri 4000.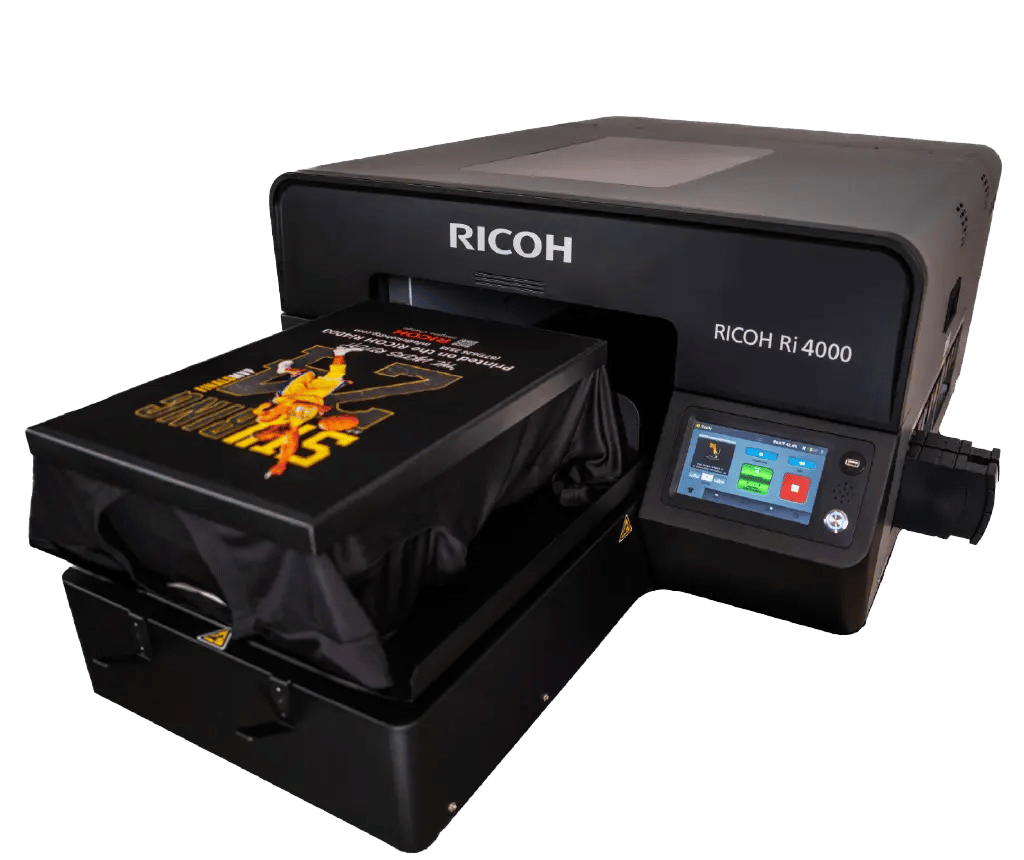 Ri 4000 Technical Specifications
Feature
RICOH Ri 4000
Printable Area

Up to 16 x 19.6 inches (40.6 x 49.8 cm) with large platen (optional)

Print Head Technology
RICOH Piezo-electric drop-on-demand inkjet printhead
Ink Chambers/Nozzles per Chamber
8 Ricoh print heads
16 Channels/ 192 nozzles per channel
Print Speeds*, 10" x 8" Graphic, on light garment
Speed print: 92 seconds
Fine print: 123 seconds
Resolution Settings

Speed: 600 x 600 dpi/ 4 pass
Fine: 600 x 600 dpi/ 8 pass
Super Fine: 1200 x 1200 dpi/ 16 pass

Ink Type
Genuine Ricoh-approved direct-to-garment water-based pigmented CMYK, white ink, and enhancer.
Ink Delivery System
Advanced closed-loop delivery system; Auto ink circulation system for white channels
Printable Substrates

100% polyester to high-polyester blends; Cotton and DTFilm (with recommend setting & pretreatment liquid from RICOH)

Table Height Adjustment
Auto table height adjustment up to 1.2 inches (3 cm)
Maintenance Features

Precise ink monitoring, auto ink maintenance system, automated print head cleaning, power purge system to help fill and remove ink from system

Operating Environment

59° - 90°F (15° - 32°C)

Connectivity
USB drive and Ethernet
Electrical Requirements

AC 100V-120V, 50-60Hz, 4.0A, Max 320 watts

Dimensions

34.7 x 65.4 x 19.7 inches (88.2 x 166.2 x 50 cm)

Weight
298 pounds (135 kg)
Curing Temperatures and Times - Heat Press (conveyor times vary)
Light Polyester (CMYK only): 248°F (120°C)
Dark Polyester (CMYK + white ink): 320°F (160°C)
Print Tables
Medium platen (included)
12.6 x 18 inches (32 x 45.7 cm)

Small platen (optional)
10.5 x 13 inches (26.6 x 33 cm)

Large platen (optional)
16 x 19.6 inches (40.6 x 49.8 cm)
Recommended Graphics Applications

PhotoShop/Illustrator/CorelDraw/Action Illustrated

Compatible File Formats

TIFF, PNG, JPG, BMP, PSB, PSD (PDF, PS, EPS are supported for non-bundle editions)

Required Operating System

Windows 10 (Pro, Enterprise)
Windows 11, Window Server 2016
Windows Server 2019 (Apple MacOS with Parallels Desktop)

Minimum Processor and Memory

CPU: Intel Core i3-2100 / AMD Athlon II X2 340
RAM: ≥ 4GB

Computer Storage

Free disc space: 120 GB

Display Resolution

1280 x 1024

Learn more

www.colorgate.com
See what's in the box
Contact us for our latest promotions or to find out everything we're offering in our Ri 4000 DTG Printer package.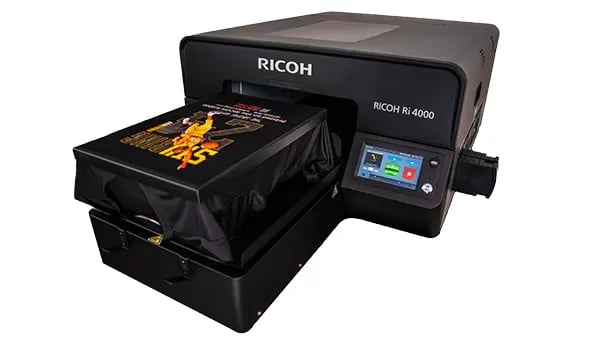 RICOH Ri 4000 DTG Printer with 1-year Warranty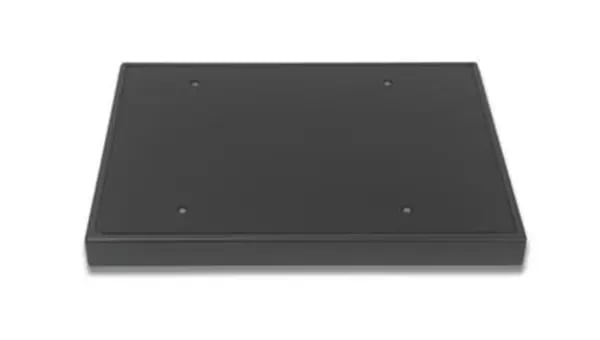 1 Medium Size Shirt Platen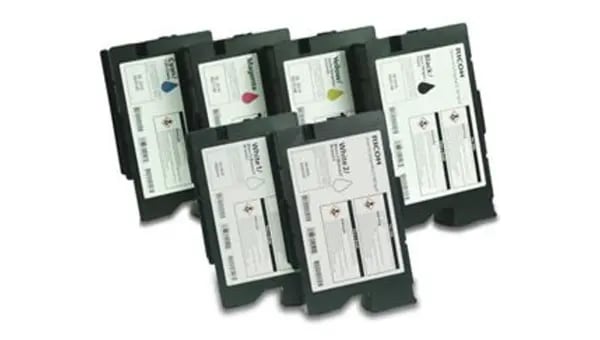 Full CMYK + 2 White Ink Cartridge set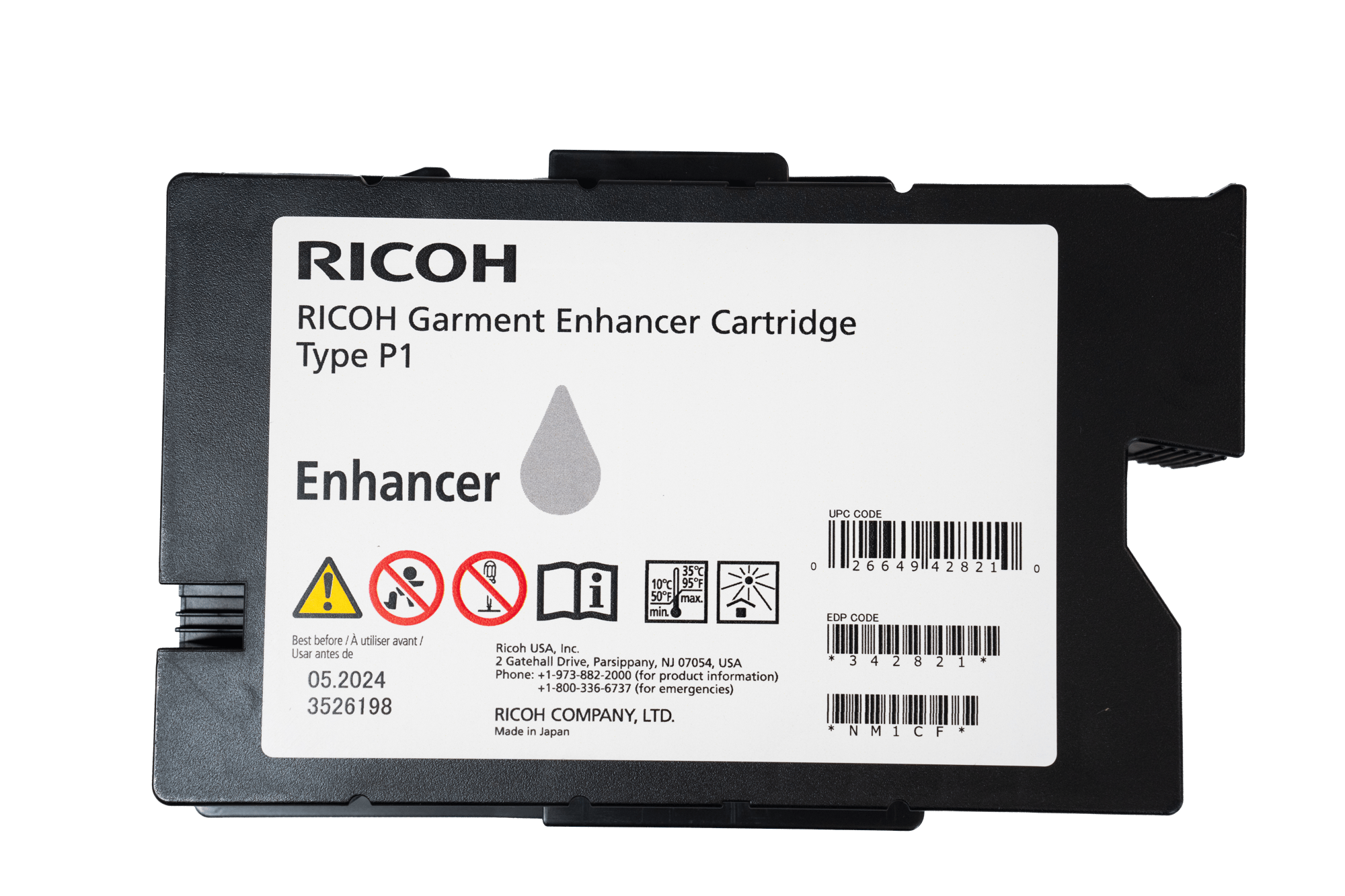 Enhancer Cartridge Set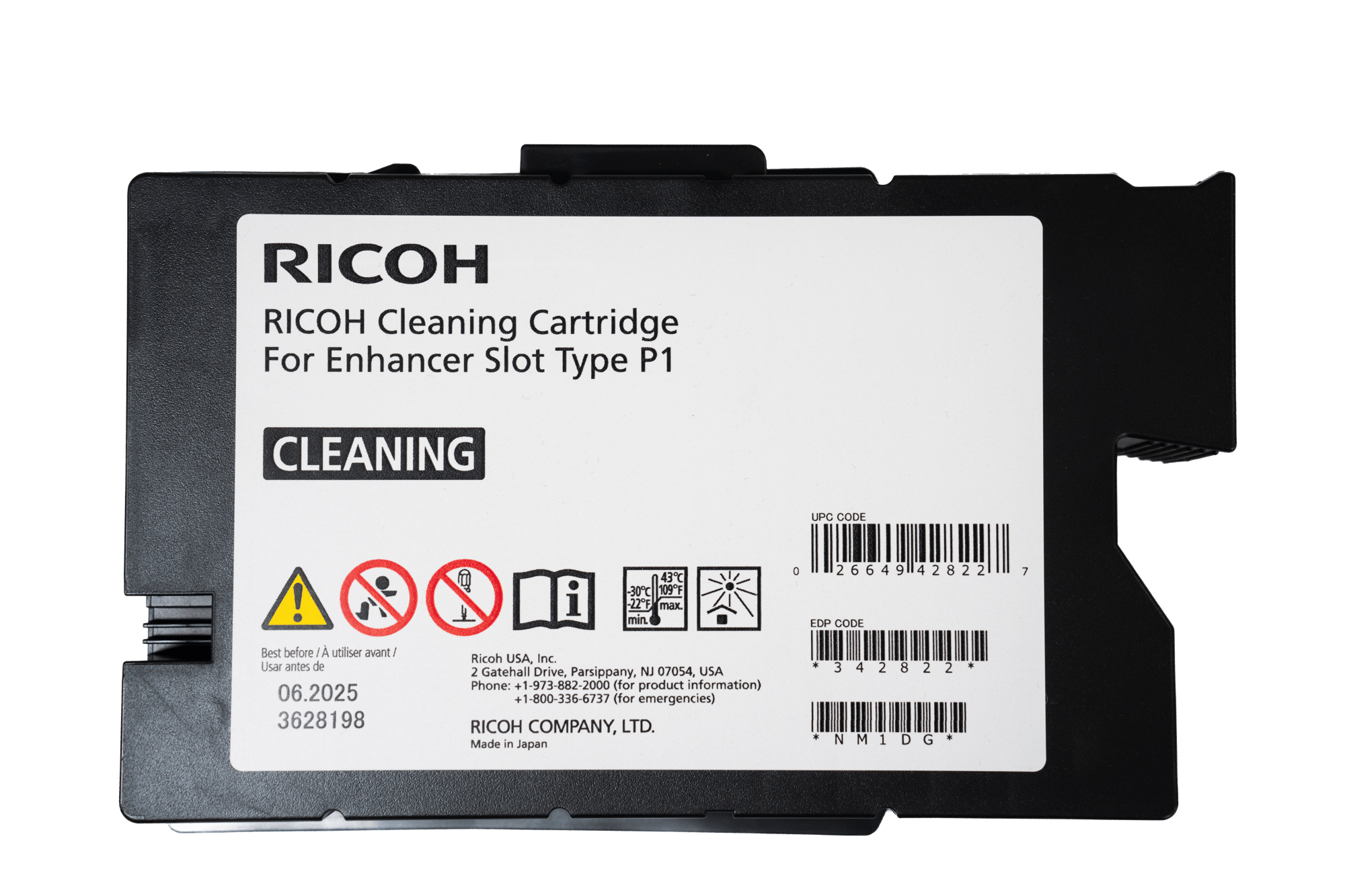 Cleaning Cartridge Set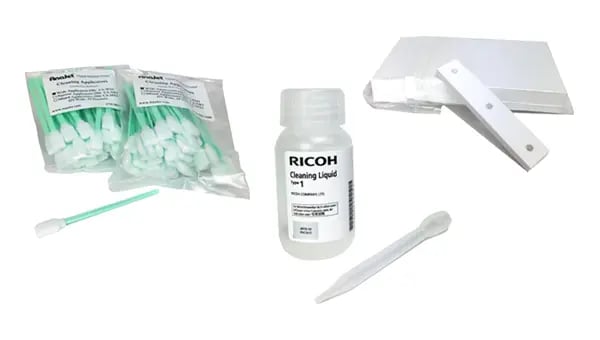 Maintenance Supply Kit
ColorGate Software Access
The best deals on the RICOH Ri 4000, direct from the manufacturer!