Software Solutions
Perfect prints begin with Ricoh RIP software
We offer a variety of software solutions optimized for direct to garment printing, to give you for enhanced functionality and vibrant, accurate colors.
Included with Ri 1000, Ri 2000
ColorGATE Productionserver RIP Software
Enjoy industry-leading color management technology with ColorGATE RIP Software.
Vibrant: Enjoy bright, rich color and achieve retail-quality prints that pop! ColorGATE makes it easy to create custom apparel that your customers will love.

Fast: Spend less time ripping and more time printing. ColorGATE delivers faster processing time for converting your images into printable files.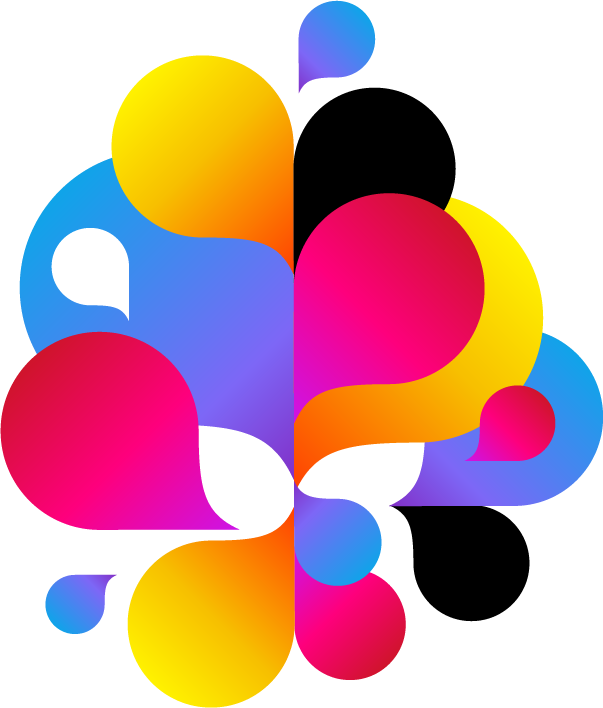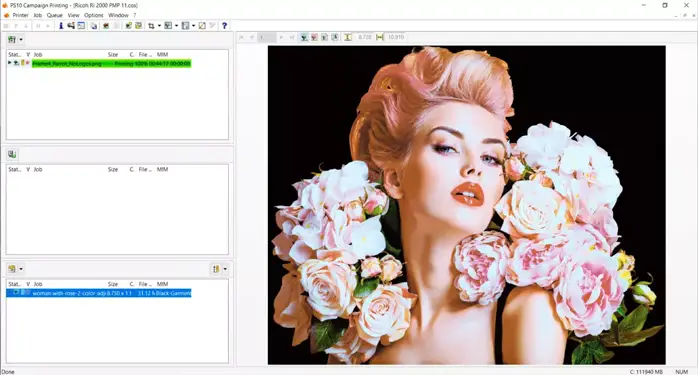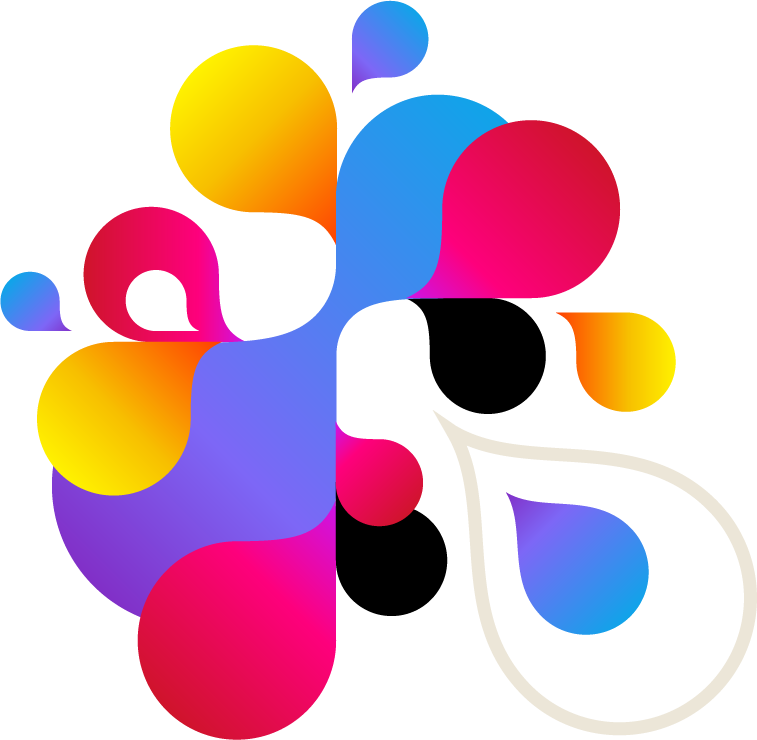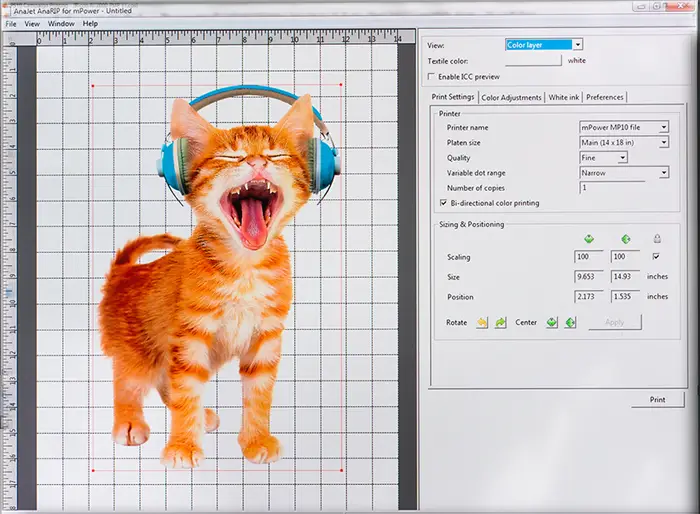 For Ri 1000, Ri 2000
AnaRIP Software
AnaRIP software is intuitive and easy to use, and helps you get started printing as quickly as possible.
Easy: AnaRIP's default profiles are optimized to provide beautiful results in most printing scenarios. For highly specialized prints, included tools make further custom adjustments a breeze.

Quick: When it comes to DTG printing, all images must be processed and exported as a printer-readable file. AnaRIP is designed for use with your machine and rips images in seconds.

TrueView: Preview your design in true color. AnaRIP TrueView accurately matches colors on your monitor with your shirt color, so you can see how your printed garment will look when it's complete.

Calculate Ink Cost: AnaRIP accurately measures the amount of ink required and how much it will cost, helping you to set shirt prices more easily.
For Ri 1000, Ri 2000
Kothari Pro RIP
High-performance DTG printing demands high-performance RIP software. Get ultra-optimized color profiles and advanced functionality with Kothari Pro RIP created by industry leader, Kothari Info-Tech.
More Profiles: Get brighter, more accurate colors with Kothari Print Pro's expanded set of highly optimized print profiles.

Less Ink: Utilizing an advanced algorithm based on the garment's color, the software minimizes waste by more accurately calculating the amount of ink needed to complete your print.

RIP image color manipulation: Gives you the ability to turn individual colors on and off when testing print settings.

White highlight: The white highlight feature enables printing with both white and color in a single pass.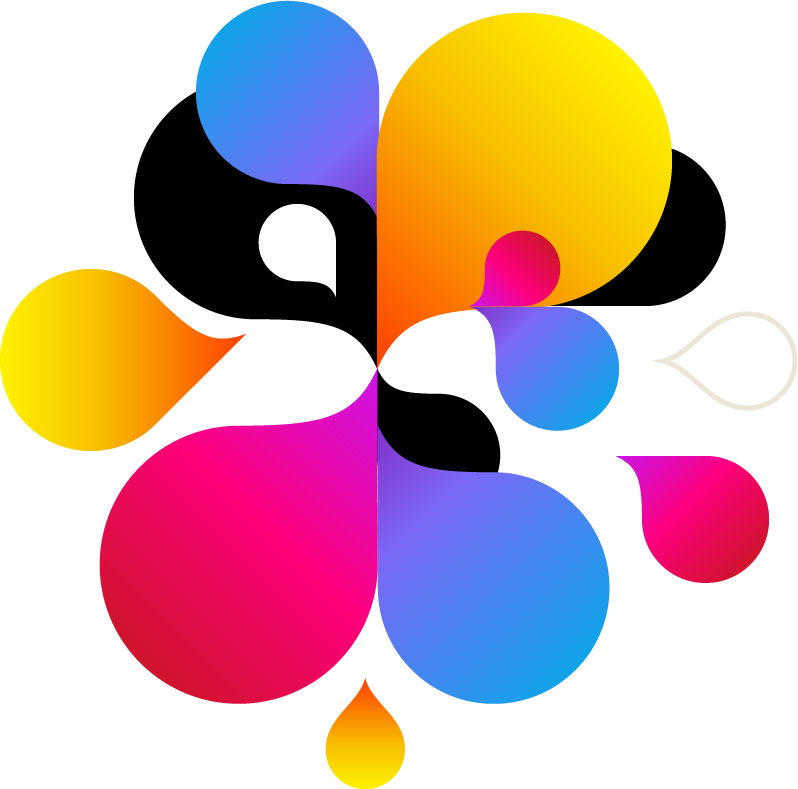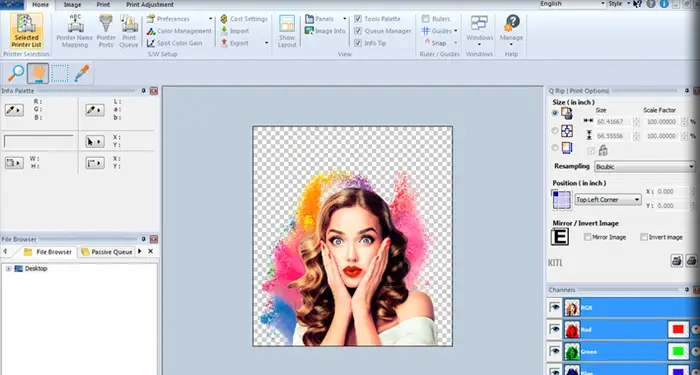 ColorGATE System Requirements
Specs
ColorGATE Minimum Requirements
Recommended Graphics Application
PhotoShop/Illustrator/CorelDraw/Action Illustrated
Compatible File Formats
TIFF, PNG, JPG, PDF, PSD, AI, BMP
Required Operating System
Microsoft Windows 8.1 (Pro, Enterprise), Microsoft Windows 10 (Pro, Enterprise), Microsoft Windows Server 2012, Microsoft Windows Server 2016, Microsoft Windows Server 2019, Apple macOS with Parallels Desktop
Installation & Operation
USB port for hardware dongle required; LAN adapter, TCP/IP for network access required, software-based licenses require internet access (the software must connect to license server approximately once per day)
Interfaces
Ethernet, TCP/IP, USB, FireWire
CPU
Intel Core i3-2100 / Athlon II X2 340
RAM
4 GB
Free Disk Space
120 GB
Display Resolution
1280 x 1024
Recommended Requirements for Using One Printer
CPU
Intel i5-7500 or newer / AMD Ryzen 5 1600 or newer
RAM
8 GB
Free Disk Space
120 GB SSD
Display Resolution
1920 x 1080
Recommended Requirements for Using Multiple Printers
CPU
Intel i9-9900K or newer / AMD Ryzen 7 3800X or newer
RAM
16 GB
Free Disk Space
512 GB NVME
Display Resolution
1920 x 1080
AnaRIP & Kothari Print Pro System Requirements
Specs
AnaRIP
Kothari
Recommended graphics application
PhotoShop/Illustrator/CorelDraw
Compatible file formats
TIFF, PNG, JPG, PDF, PSD, AI, BMP
Required Operating System
Windows 7/8/10,
32- or 64-bit
Windows 7 (32-bit) or later
Minimum processor and memory
PC Based 2.0 GHz,
2GB RAM
Pentium i5 2.3 GHz or faster,
4GB RAM
Computer storage
2GB hard drive space
High speed SATA interface. Size depending upon
the TM usage requirement (Print Pro uses hard disk
as primary scratch space for storing image files).
Recommended
100GB or more free hard disk space.
Minimum monitor resolution
1024 x 768 or higher
SVGA 1360 x 768, 24-bit color or better
Maximum image size
4800 x 5880 @ 300 dpi
Talk to a sales rep for the best price on your DTG printer