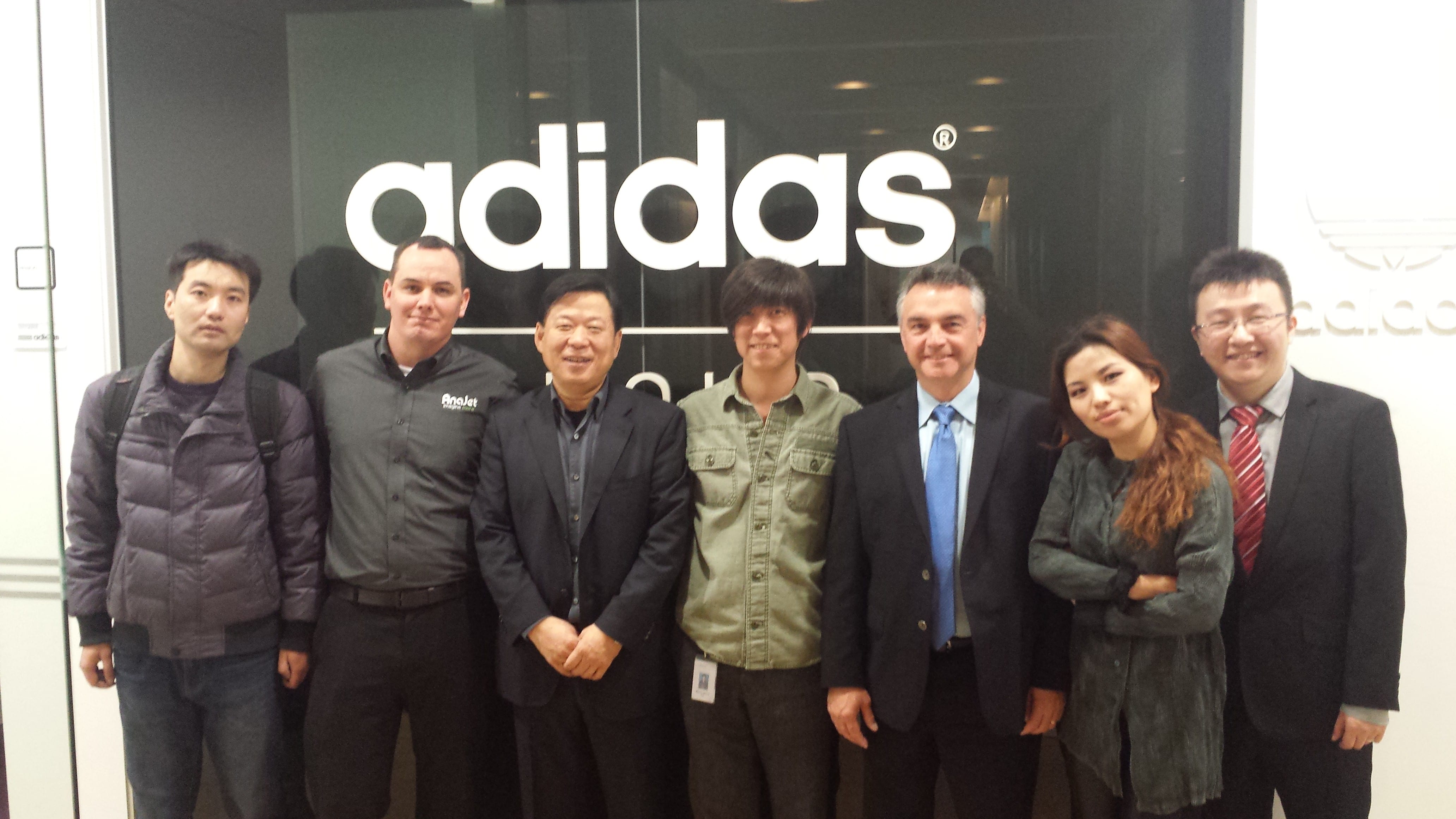 We all recognized shoes, shirts, hats, and other sports garments with three sloping bars Adidas. So were excited to announce that Adidas China, internationally recognized Sportswear Company, has selected AnaJet to be the supplier of Direct to Garmentprinters for the China division. There were various factors that Adidas China took into consideration before embracing AnaJet's mPower printersas their direct to textile supplier; rigorous testing as well as dedicated product and technical education were considered before their Corporate offices in China moved to initiate this project. AnaJets Vice President of Global Business Development, Josep Domingot expresses We are very satisfied about this first initial step within the Adidas world of opportunities.
We were very satisfied with the AnaJet mPower printers. The printer has a fast output time. When printing on a garment, it provides a visual view from design artwork to actual production in a very short amount of time. We are satisfied with the print details too, the images from vector to photos look real and great, states Peter Fong, a member of Adidas design team.
The AnaJet team is extremely excited to work with such a internationally recognized brand on the exceptional original project.
Are you an international company and would like to learn more about using the AnaJet printer for your business?