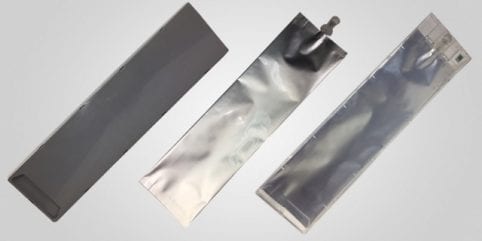 The team here at AnaJet are constantly striving to improve our customer's experience with our printer, accessories and inks. As a result, we wanted to inform our customers of an upcoming change to our ink cartridges and bags.

What is changing?
In the next few weeks, AnaJet will begin shipping all ink cartridges using a new metallic foil internal bag and in the coming months we will be shifting to solid plastic outer cartridges.
Which products are affected?

All genuine AnaJet inks for mPower printers including PowerBright PLUS and Spectrum will be updated.
Why are we making this change?
Last year AnaJet moved to clear cartridges and bags in an effort to allow customers to visually see how much ink is remaining in their cartridges. However, after further analysis and applying Ricoh testing capabilities, we have determined that metallic foil bags improve ink flow and longevity due to lower permeability of the foil material.
AnaJet and Ricoh are committed to making AnaJet printers the industry leaders in DTG quality and stability. These improvements along with many others we have been making in the last year are already proving to move us down this path. We understand that the clear cartridges were popular with our customers. However, we believe it is more important to ensure optimal ink flow and stability of the printer.
If you have any questions or concerns please contact us at AJCustomerCare@AnaJet.com or call one of our customer care representatives at (714) 668.6096.