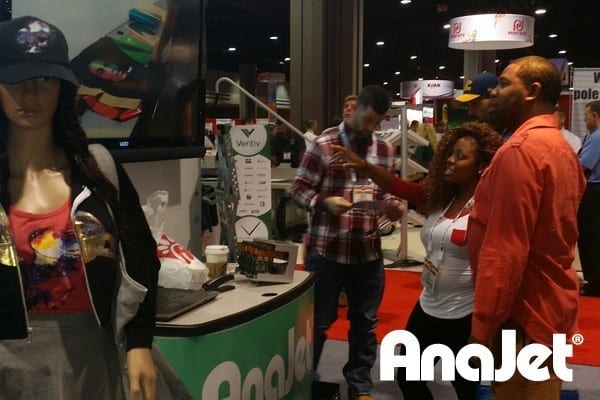 With more than 23,000 registered attendees lined up outside expo doors,SGIA Expoin Atlanta is the largest trade show in the graphics industry. From November 4th through 6th, Anajet along with other exhibitors showcased new technology, applications and stunning imaging innovation.
Trade show on goers crowded the AnaJet booth to see the Next GenmPower iSeriesPrinter in action. Our new backlit booth display lit up the show making an easy for the people to find us.
For those inquiring minds, we had other printed garments on display such as shoes, hats, bags, jackets and skirts!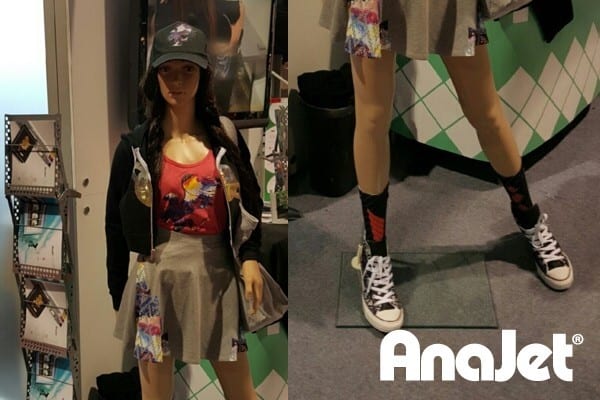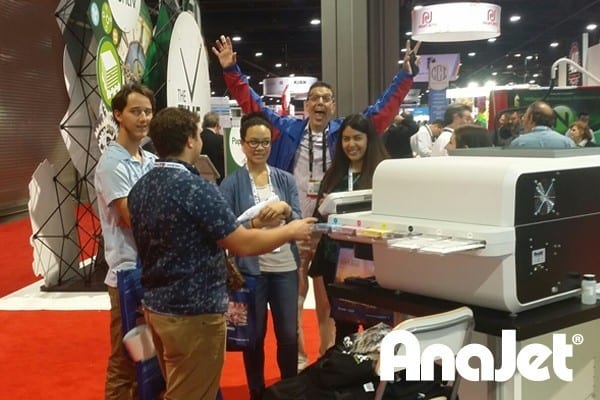 Our Direct to Garment expert Deana did a DTG Crash Course presentation going over what DTG printing entails and the differences from other types of garment decoration methods. It went into thorough detail on what are the best fabrics to print on.
AnaJet's Sales Manager Karl had a presentation on Where To Start when adding DTG to your line of business. It covered general principals as well as pitfalls to avoid. Bryan from Pop ATL also spoke on his success with his mPower machine.
For those mPower customers using PowerBright ink that still have not experienced the deeper, more saturated colors of the new PowerBright PLUS inks or the value and efficiency of the SPECTRUM line, we encourage you to explore the new capabilities and savings with your next order.
To see AnaJet DTG printers in action, check out our Events pageto see if we're coming to a city near you.