AnaJet`s First Official Presentation in Bulgaria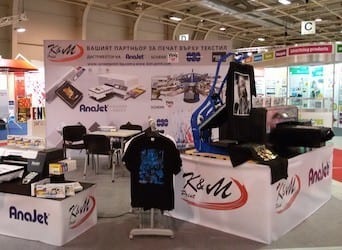 Ricoh DTG
AnaJets new mPower Printer had people in Europe excited with its enhanced performance, stability, and a newly improved sleek design during COPI'S 2015, the largest exhibition for print and advertising in Bulgaria. The exhibition took place from September 30th to October 2nd with AnaJets distributor K&M Print Ltd. leading the charge.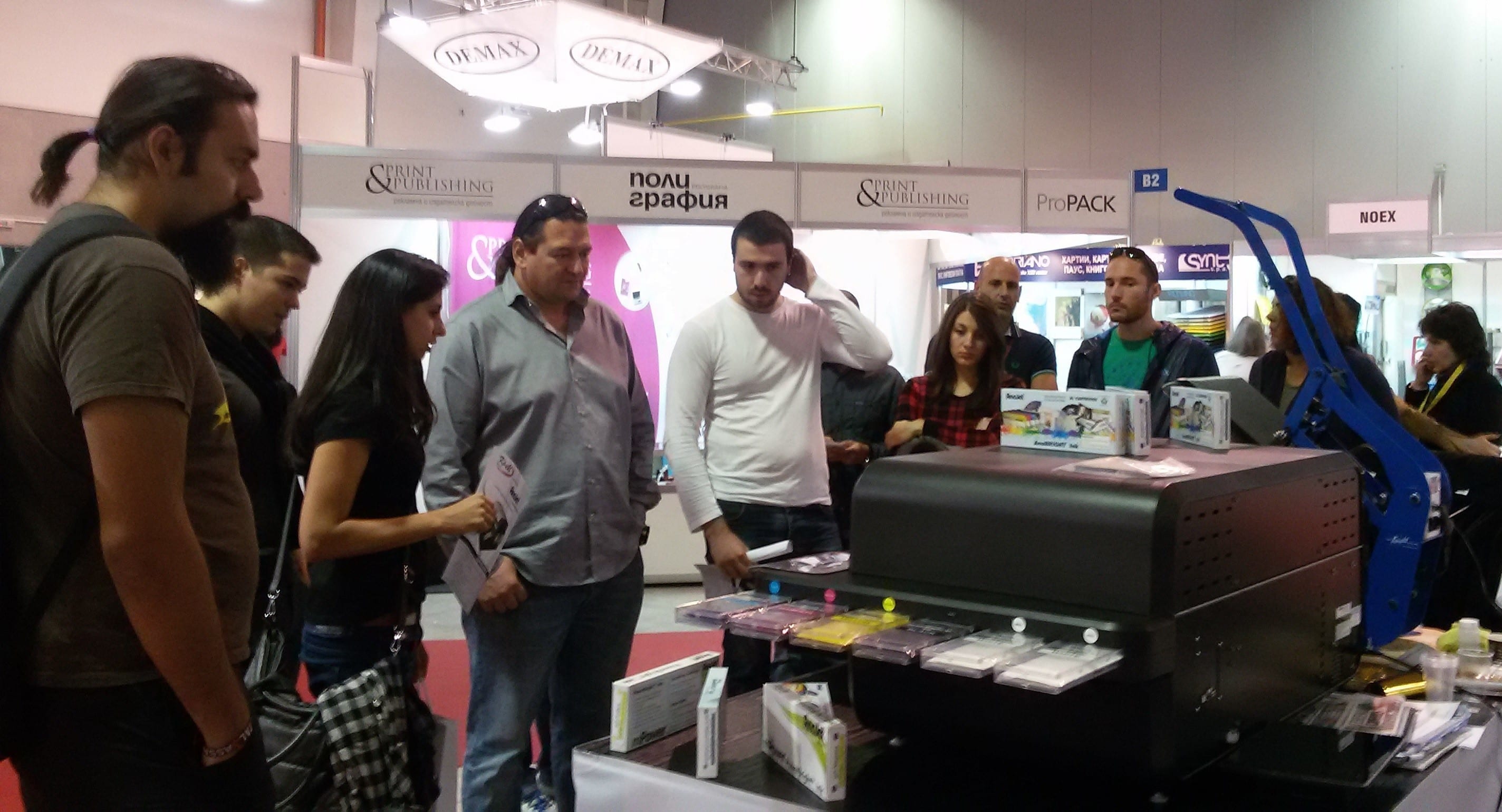 As hundreds of visitors stopped by K&Ms booth, people were able to witness both mPower and SPRINT Direct to garment printers in action.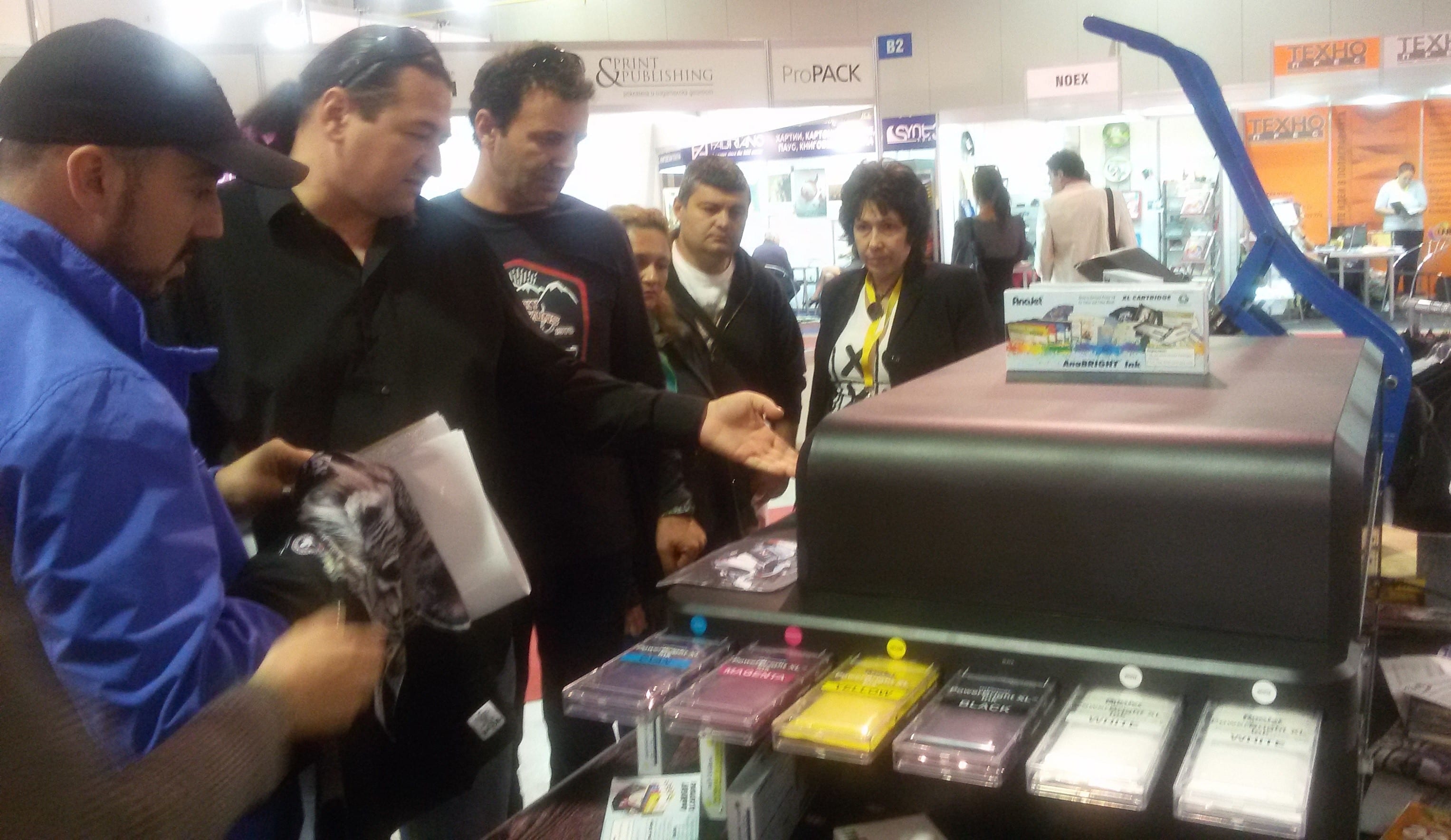 Mr. Makaveev, CEO of K&M Print Ltd demonstrated to the large audience how simple it was to print with AnaJet printers, covering the basics on printing on t-shirts along with printing on other forms of media as well as being creative with different forms of applications like foil printing. Mr. Makaveev also spoke about the advantages with working with the mPower i-Series.
Many types of businesses expressed interest in both printers. AnaJet's debut in Bulgaria successfully displayed the power and quality of AnaJet's direct to garment printing capability.