How to Save Money on Ink Using Your Cleaning Carts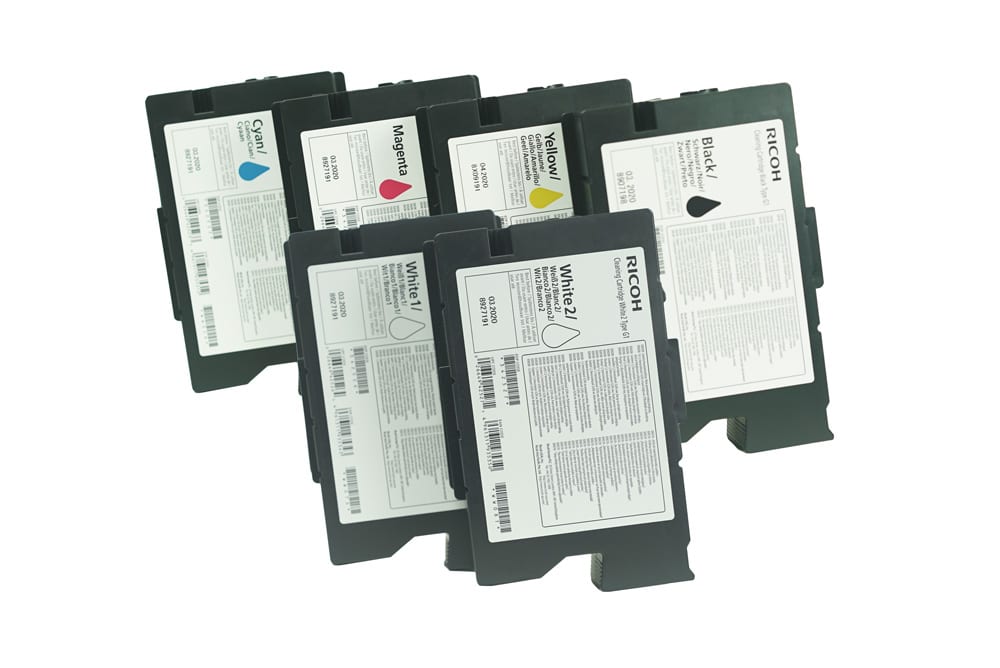 Ricoh DTG
Did you know you can use your cleaning cartridges to save money on ink? Your RICOH Ri 1000 uses ink to complete its auto-maintenance. But if you don't plan on printing for awhile, you can save money on maintenance costs by filling your machine with cleaning fluid instead of ink.
The trick is knowing when it makes sense to flush the printer. Here are the money-saving guidelines:
1. NO WHITE INK printing for 10 days or more?If you do not plan on printing with white ink for more than 10 days, flush the white channels with cleaning fluid. You still can print with CMYK, but will save money on the white ink that normally would be used for automatic maintenance. Remember: You will still need to check your printer daily for errors or maintenance notifications!
2. NO PRINTING AT ALL for a month or more? If you know that you will not be using your printer for a month or more, you will save money on both white and CMYK ink usage if you flush your printer and power it down.
3. LEAVING YOUR PRINTER UNATTENDED for 10 days or more? More of a safety measure than a tip for saving money, it's best to flush your printer if you plan on leaving it completely unattended for 10 days or more. This will protect the printer from power surges or issues that can arise from having the machine accidentally powered off or left with unresolved errors while you are away.
4. BONUS TIP: You will get 3 flushes out of every cleaning cartridge. Always keep a set of cleaning cartridges on hand in case you need to put your printer into storage or you run into issues with your machine.
Looking to get into DTG? Learn more about why the RICOH Ri 1000 was named best DTG printer by independent experts.