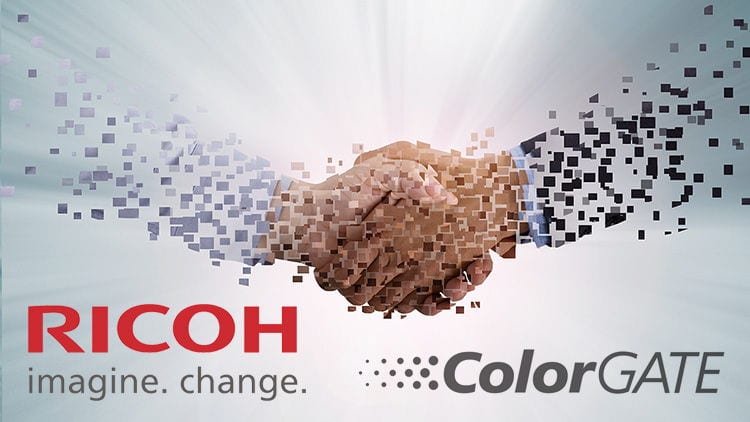 Anajet is excited to announce that it will begin shipping ColorGATE Productionserver 10 (PS10) RIP Software for free with its RICOH Ri 1000 direct-to-garment printers.
Known for its unique color management technology, Germany-based ColorGATE has been developing software for the wide format and industrial printing sector for over twenty years. Ricoh acquired the industry-leading software provider in 2018 as part of a larger strategy to provide greater value to customers by expanding its portfolio of available cutting-edge printing technologies.
Ricoh now brings two of its acquisitions together by bundling ColorGATE PS10 software with the RICOH Ri 1000. Optimized for use with Ricoh's most award-winning direct-to-garment printer, ColorGATE PS10 offers fast data transmission and high print quality.
The basic version of the software is now shipping with new RICOH Ri 1000 direct-to-garment printers. Stay tuned for upgrade options with advanced functionality.