Textile Inks
See and feel the difference with Ricoh textile inks
Specially formulated, high quality textile CMYK and white inks assure durable vibrant colors that are smooth and soft to the touch.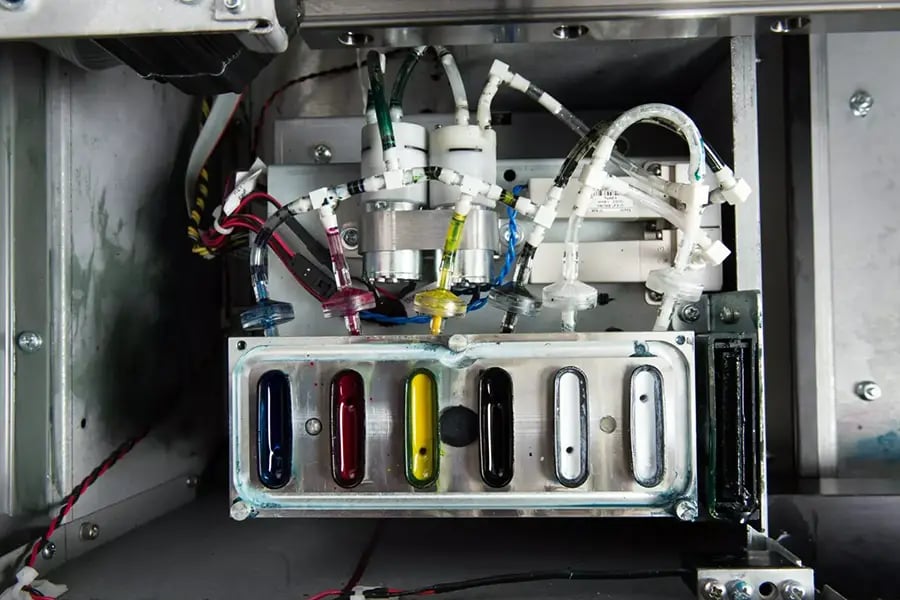 Specially Formulated DTG Inks
Ricoh provides specially formulated, water-based, high quality textile inks for our DTG printers. Our inks are carefully calibrated and rigorously tested to work with our patented closed-loop ink delivery system, RIP software and on-board firmware for the highest level of graphic quality and consistent ink flow performance.
PowerBright Inks
PowerBright Inks have a high optical density to assure vibrant colors that resist fading. These water-based, pigmented inks are safe for people and the environment.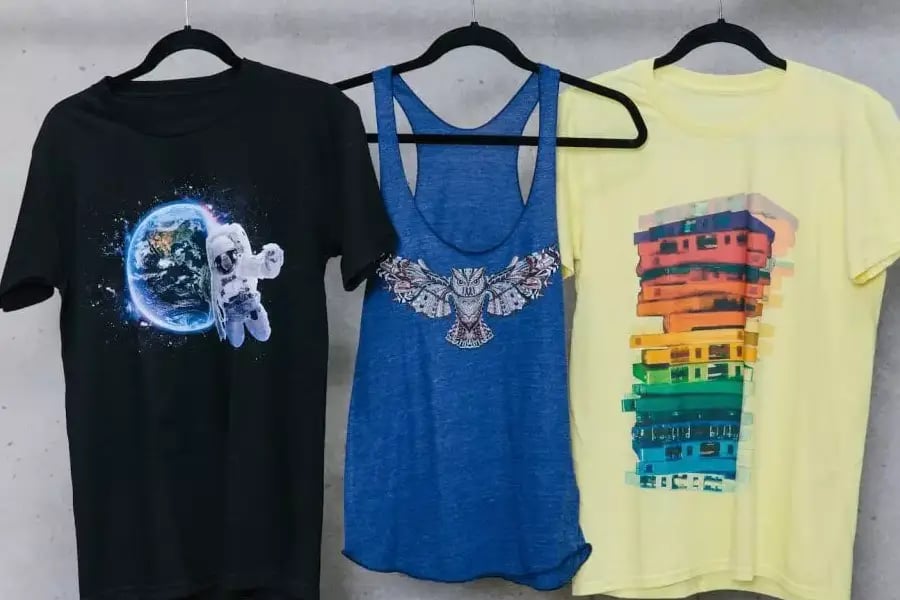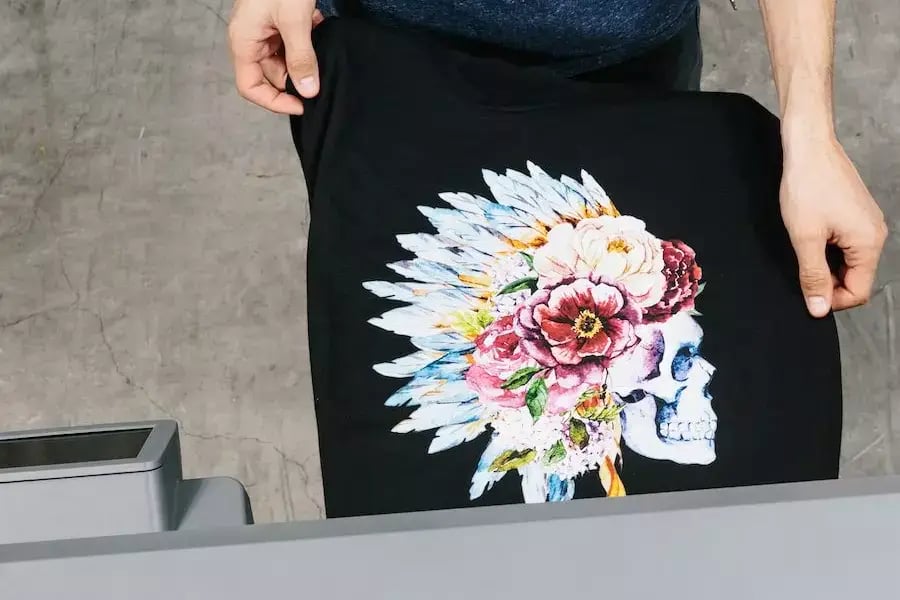 White Ink
Ricoh pioneered a way to run white ink through a delivery system consistently without clogging and destroying it. Ricoh's patented Closed-Loop Ink Delivery System ensures that white ink does not come into contact with air until it is released from the print head. All Ricoh DTG printers utilize this method to mitigate drying and clogging.
Get soft, high quality prints with a Ricoh DTG printer today!