DTG Printers Built for Business
Ricoh Ri 1000 Direct-to-Garment Printer
The perfect DTG printer for print shops or e-commerce businesses looking to expand by selling new product lines of beautifully printed, long-lasting garments.
Contact us now for the latest promotion!
Unlock New Business Opportunities
The versatile DTG printer for quicker ROI and higher productivity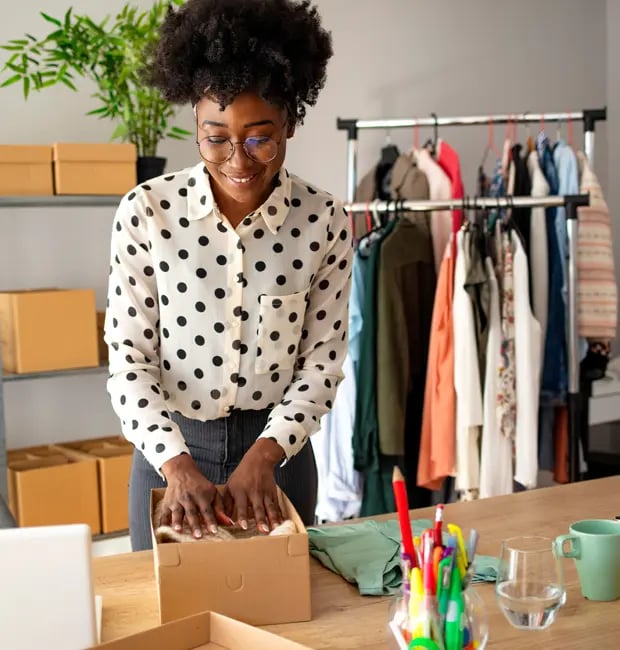 Faster ROI
Starting or expanding your apparel printing business has never been easier. Ricoh brings more features to print higher value garments affordably so you see better ROI faster.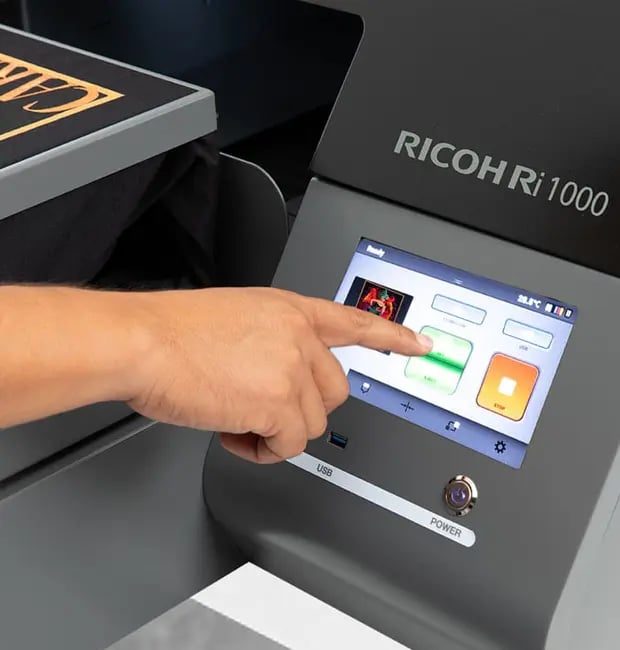 Higher productivity
Get from design to print in record time. Print full-color graphics in under 28 seconds and with walk-up readiness and quick-change platens, print on virtually any garment in seconds.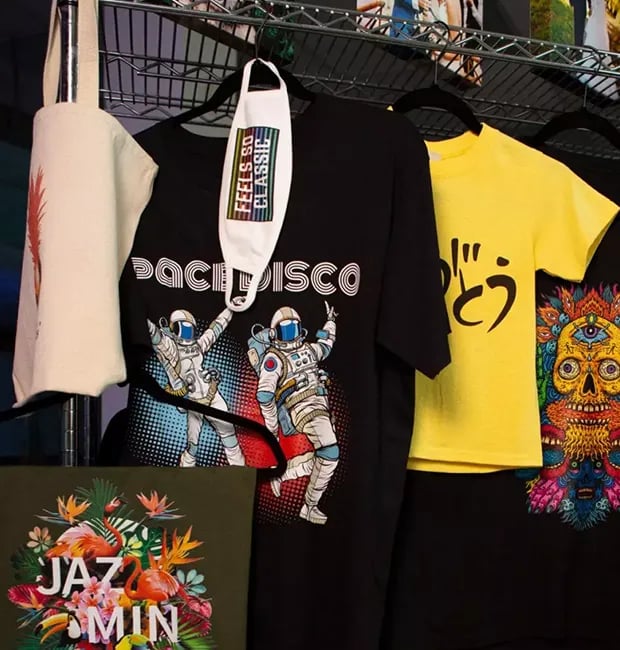 One-stop DTG shop
Whether you're new to DTG or an expert, get dedicated support, onsite training, and any accessories you need like platens, pretreatment, and heat presses to start selling quickly.
Built for higher performance and value
With higher image quality, more accurate colors, and built-in maintenance automations, see why the reliable, award-winning Ricoh Ri 1000 easily outperforms competing DTG printers.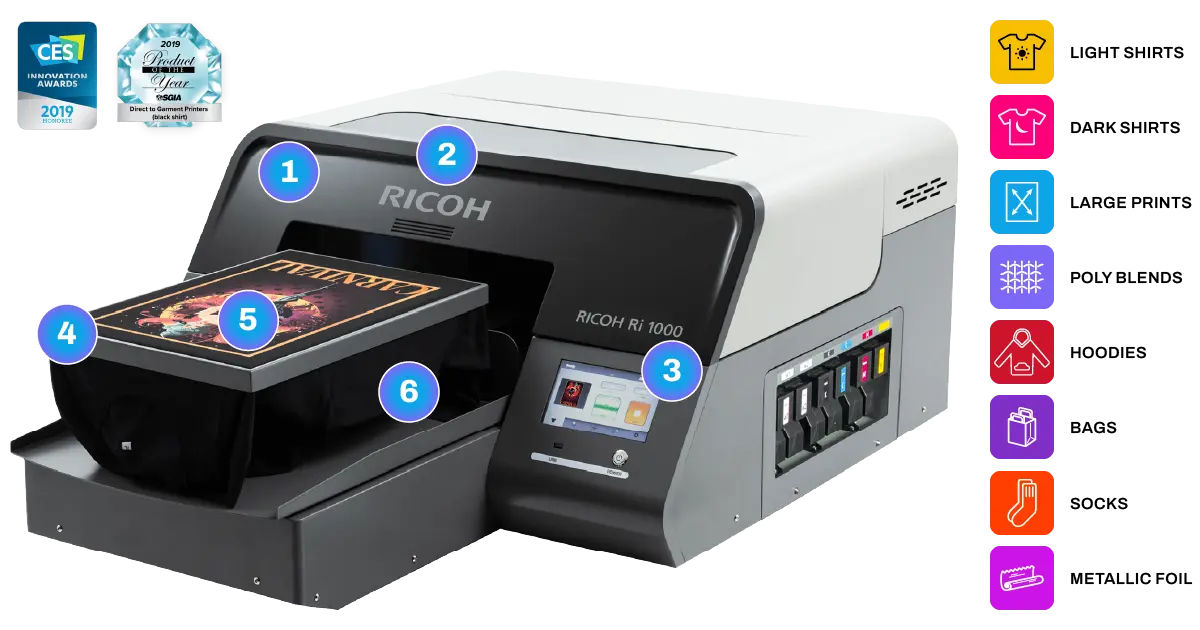 High-performance print heads
The Ricoh Ri 1000 is equipped with the leading genuine Ricoh print heads designed for speed, precision, and durability. The result is gorgeous, high-resolution print quality with minimal maintenance.
Print previews via overhead viewport
Monitor the printing process from beginning to end. Top window design allows you to view your print job in real time.
Intuitive touchscreen with smart alerts
Equipped with a large, full-color 7" touchscreen display with upgraded graphical interface, intuitive controls, and a built-in Interactive Operation Guide that provides smart alerts and maintenance reminders.
Quick-change magnetic platens
Changing platens is a snap. Print on different apparel types by easily swapping platen options. Get more apparel versatility with virtually no downtime between setups.
Sharp, vibrant printed garments
Impress your customers with eye-popping prints. The Ricoh Ri 1000 offers brighter, more accurate colors and higher image resolution up to 1200 x 1200 dpi.
Easy Table Adjustment
Quickly switch between thin or thick fabrics. thanks to convenient optical sensor technology and precise table height adjustment. Dressable platens provide hassle-free loading and garment protection.
Built for Productivity
Print more garments faster and decrease production and delivery times
Prints extremely fast. Full-color 10" x 8" graphics on light garments in less than 28 seconds. See full printer specs.

Less downtime between garments. Swap and load garments in seconds and with greater accuracy using our easy dressable platens.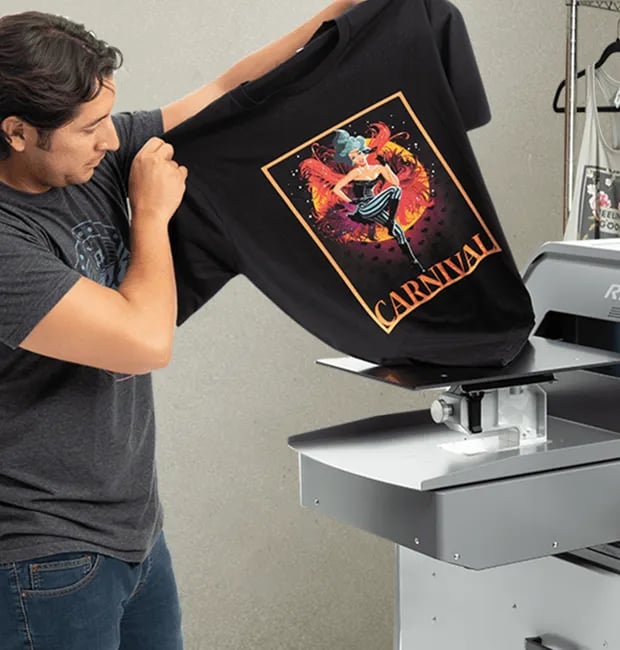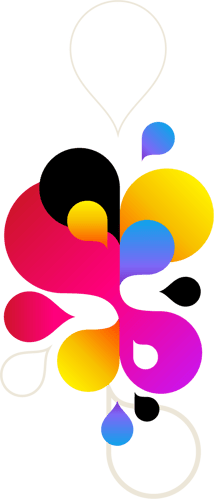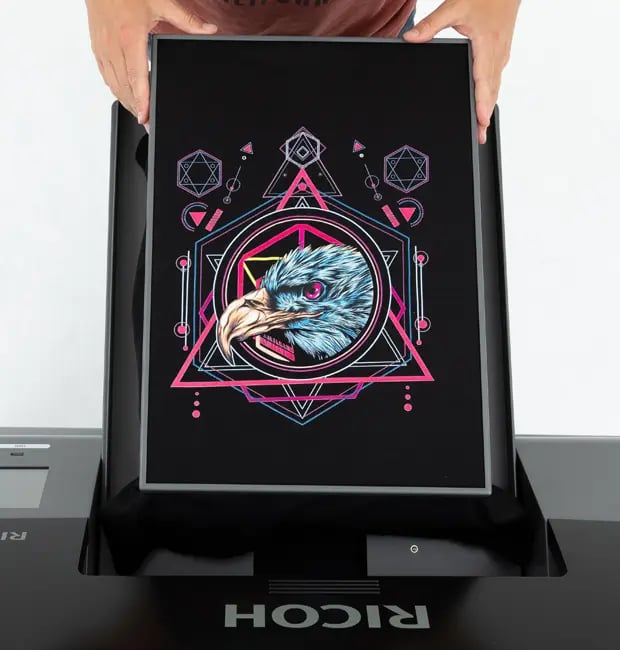 Built for Quality
Print higher quality, longer lasting garments that customers want to buy
Faithfully reproduce your design in vibrant colors and fine details thanks to Ricoh's unique print heads optimize the position and size of ink droplets.

Prints super high-resolution, up to 1200 x 1200 dpi, without significant drop in speed (under 42 seconds for full-color 10" x 8" graphic on light garment). See full printer specs.

Get amazingly accurate color management with the included ColorGATE RIP and process even the largest design files faster than ever.
Built for Cost Savings
Automations that make maintenance and operating profitably easy
Eliminate time setting garments. Sensors detect the thickness of every fabric, automatically adjusting table height, giving you perfect prints every time.

Significantly reduce maintenance times with intelligent auto cleaning, white ink agitation systems, and continuous monitoring of ink supply and air levels.

Set prices more accurately. Automatically calculate ink costs and consumption to see the amount of ink required and ink cost per garment.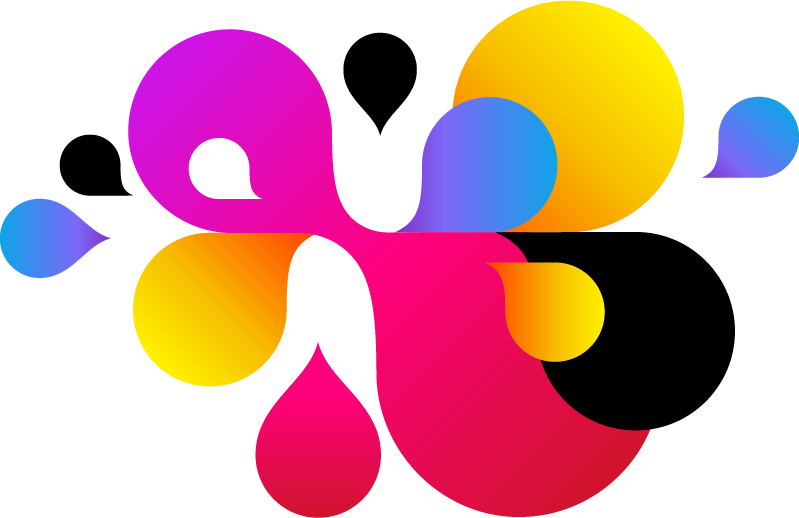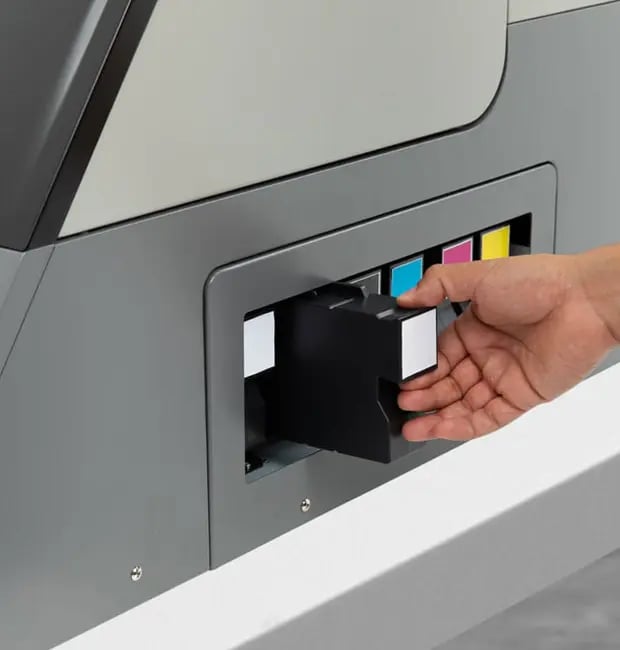 Ultimate apparel versatility
.
Prints on nearly any garment, fabric, color, and direct-to-film
Includes DTF. Dual operation for better economics
With direct-to-film printing, print on nearly any substrate, switch between intricate and simple designs, save inventory, or change the scale of your print runs, in one printer.
Imagine beyond t-shirts. Sell any printed apparel.
Expand your product line easily. Print on shirts, hoodies, pants, socks, hats, shoes, bags, and more. Speak with sales to see what platens and accessories we offer.
Easily prints dark and light garments in any color
Print on nearly any color you want on cotton and poly blends. You'll get amazingly bright vivid graphics, creating garments that are both soft to wear and durable.
Our commitment to customer success
Buy direct from Ricoh DTG and get dedicated, personalized support
Your own dedicated Ricoh DTG success specialist
Every Ricoh DTG customer gets access to our top-rated support team; we're there for all your technical and DTG business needs.
Ricoh DTG University online training
We provide a wide range of video and online resources to help you get the most out of your Ricoh DTG printer and garment printing business.
Unlimited lifetime technical support
Online technical support is available 6-days-a-week for the lifetime of your Ricoh DTG printer to ensure your business is operating at peak condition.
Get all this and more!
Contact sales for everything we're offering in our Ricoh Ri 1000 DTG Printer package.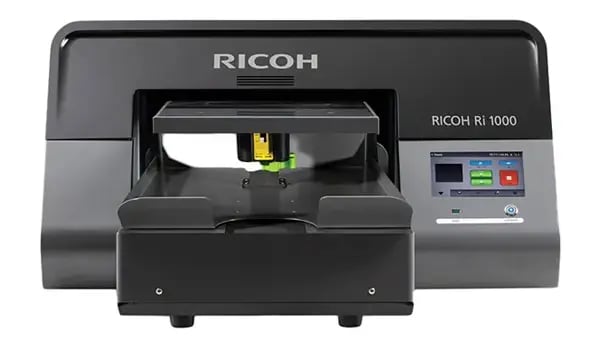 Ricoh Ri 1000 DTG Printer with 1-year Warranty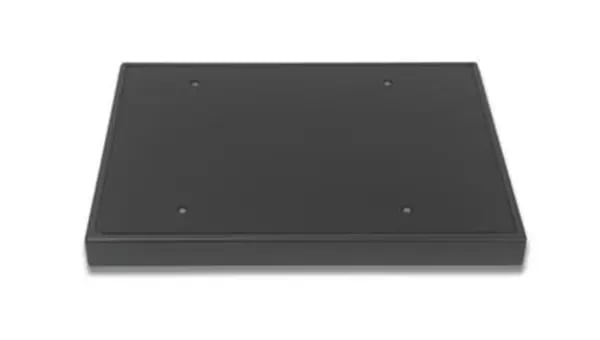 1 Medium Size Shirt Platen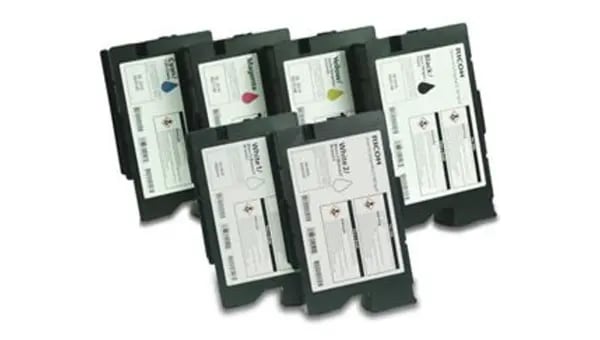 Full CMYK + 2 White Ink Cartridge Set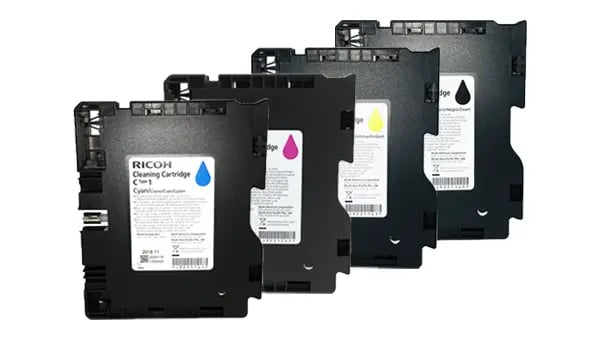 Full Cleaning Cartridge Set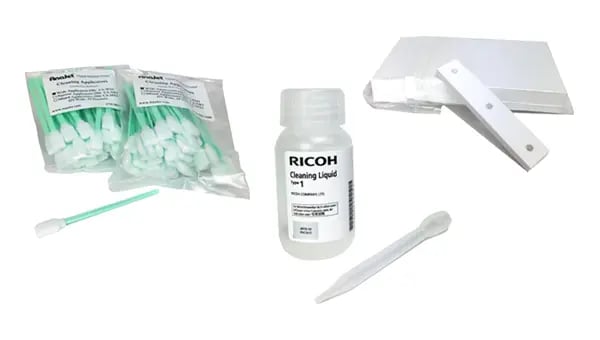 Maintenance Supply Kit
ColorGate Software Access
The best deals on the Ricoh Ri 1000, direct from the manufacturer!
Already a Ricoh DTG owner?