The new and improved Ricoh Ri 1000X direct-to-garment printer
Quality and productivity in a compact package
Built to deliver excellent productivity, the Ri 1000X offers robust, industrial-strength steel construction and reliable components.
Includes everything you need to print right out of the box
Our Ri 1000X DTG printer bundle comes with everything you need to print beautifully vibrant and durable garments, and some bonus accessories to expand your operations.
Incredibly easy to use and maintain
Maintenance functions such as intelligent auto clean, white ink agitation, and continuous monitoring of ink supply and air levels are all automated
Financing is available
Apply to qualify for low monthly payments, with 0% APR, $0 down, and up to 6 months deferred. Speak to our Ricoh DTG experts to get more bonuses.
Unlock new business opportunities
The versatile DTG printer for quicker ROI and higher productivity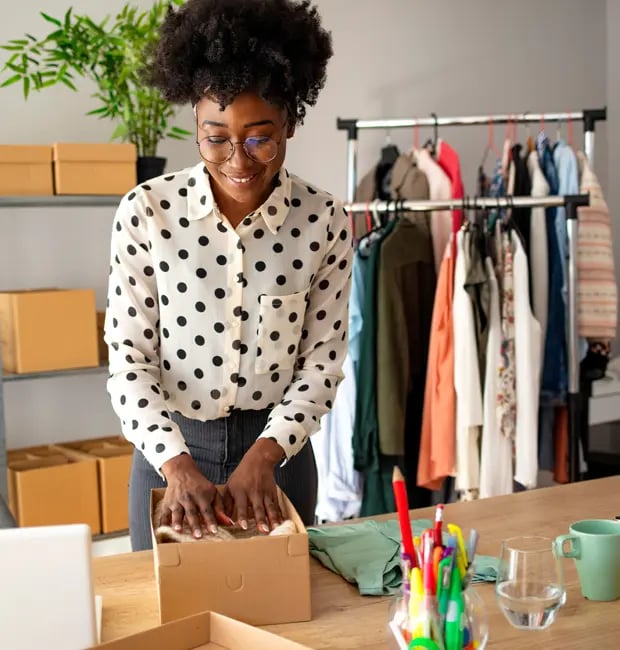 Faster ROI
Starting or expanding your apparel printing business has never been easier. Ricoh brings more features to print higher value garments affordably so you see better ROI faster.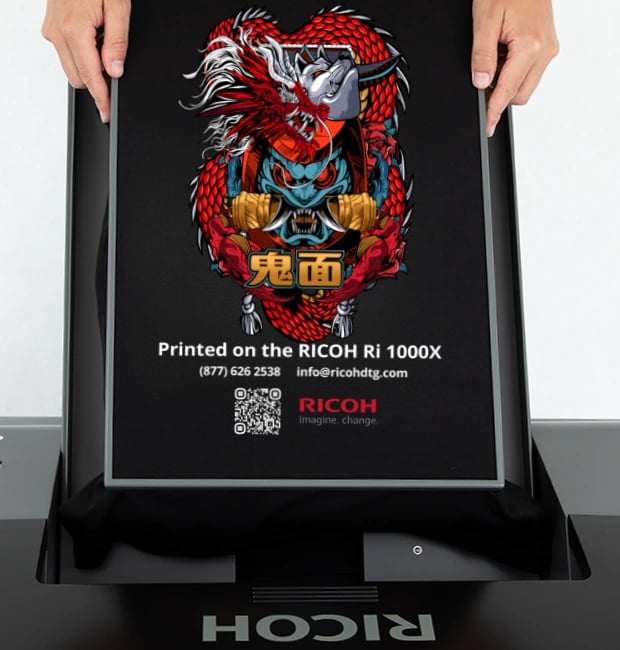 Higher productivity
Get from design to print in record time. Print full-color graphics in under 27 seconds and with walk-up readiness and quick-change platens, print on virtually any garment in seconds.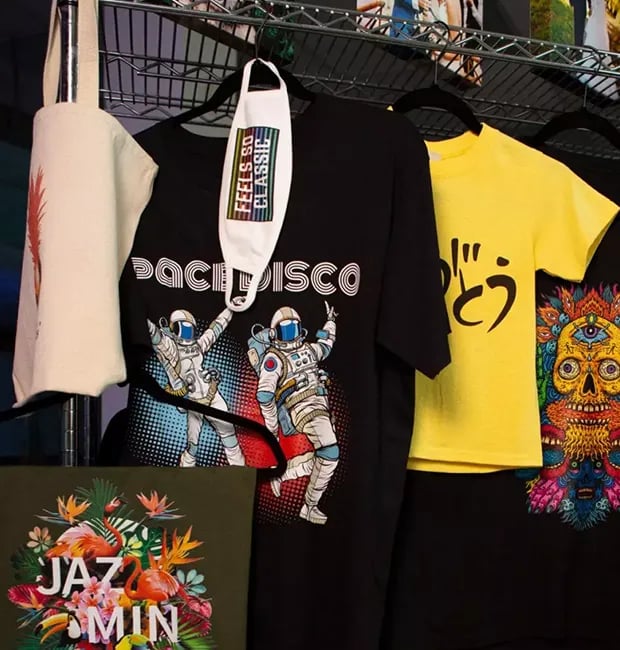 One-stop DTG shop
Whether you're new to DTG or an expert, get dedicated support, onsite training, and any accessories you need like platens, pretreatment, and heat presses to start selling quickly.
Award-winning for its versatility, quality, and affordability
Prints more garments per hour with little downtime between sets

Full-color 10" x 8" graphics on light garments in less than 27 seconds with dressable platens that deliver fast swapping in seconds.

Prints vibrant high quality, long lasting garments

Using Ricoh's unique print heads that optimize the position and size of ink droplets, the Ri 1000 prints beautifully vivid colors. High resolution modes print add amazing detail while maintaining fast speeds.

Prints a wide variety of apparel types and fabric thickness

With quick-change platens, it's easy to swap platen options to print on shirts, hoodies, hats, shoes, bags, and more. With automated table adjustments, the Ri 1000 detects fabric thickness and sets the optimal table height for you.

Less maintenance and more time on your business

Significantly reduce maintenance times with intelligent auto cleaning, white ink agitation systems, and continuous monitoring of ink supply and air levels.
Everything you need to get started in the box
Backed by the world's leading print technology and dedicated DTG success team by Ricoh, we make it easy to get started with DTG printing.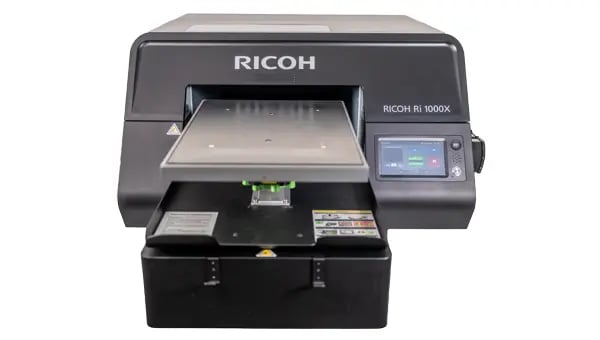 Ricoh Ri 1000x DTG Printer with 1-year Warranty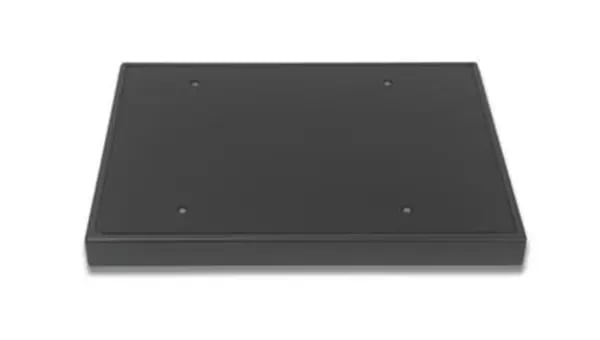 1 Medium Size Shirt Platen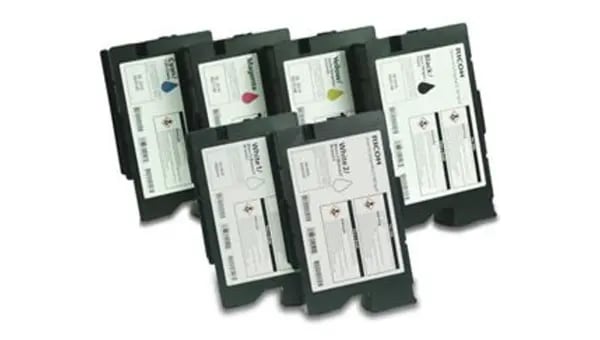 Full CMYK + 2 White Ink Cartridge Set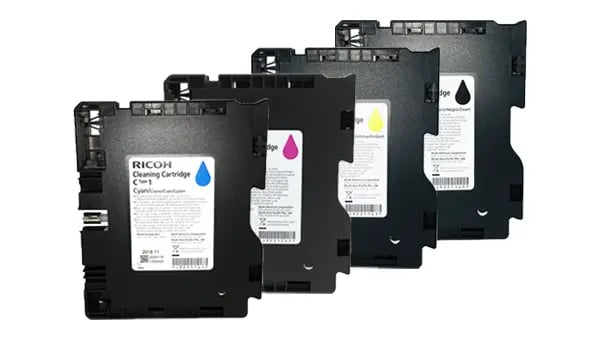 Full Cleaning Cartridge Set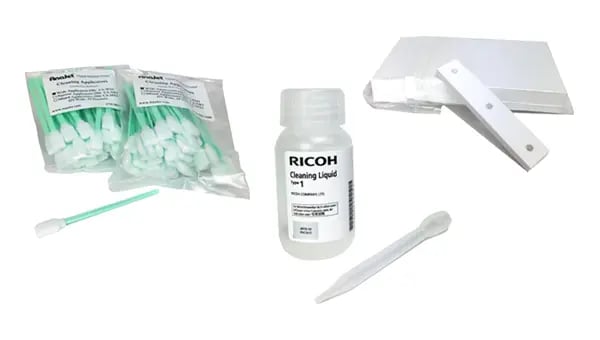 Maintenance Supply Kit
ColorGate Software Access
Get our best deal on the Ri 1000X now