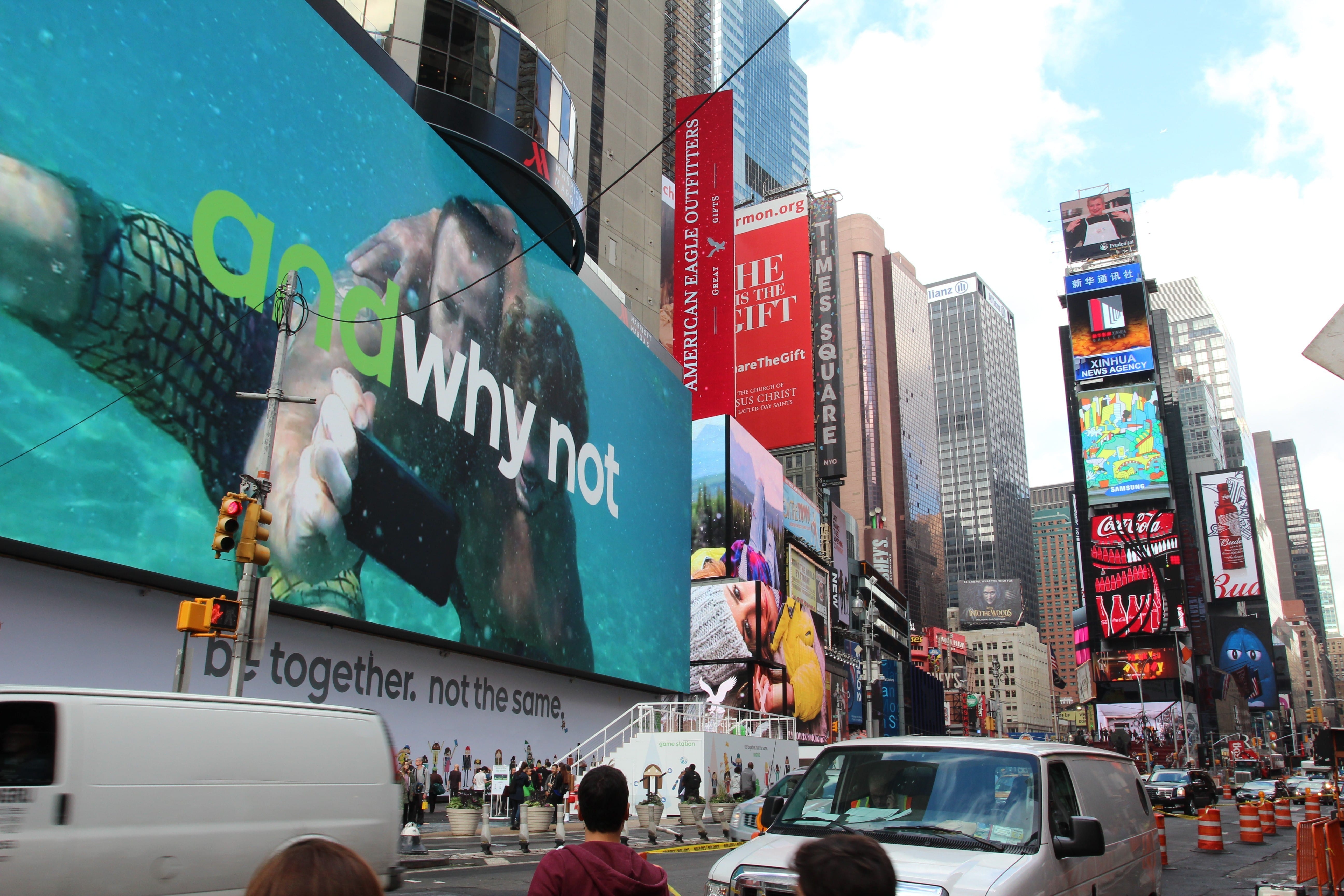 We were excited to hear that The Magnetic Collaborative, a promotional marketing firm, wanted to partner up with AnaJet to help with an event for Google. In late November Google took over the largest electronic billboard ever installed in Times Square, New York. This impressively massive screen takes up the entire block and measures in at 25,000 square feet. The billboard went live November 24th and featured an interactive android game that allowed the public to play with their custom Android characters on the big screen. They could also have their very own Android printed onto a t-shirt to take home.
Google wanted participants of this event to remember the experience and what better way to remember an event than walking away with your own custom shirt. One of the needs identified was being able to find a direct-to-garment printer with fast t-shirt printing capabilities. The firm was well aware of AnaJets mPower mP10i speed. They rented three mP10i Printersfor the event. AnaJet was geared up for whatever Times Square was ready to throw at us. The event spanned over 2 days. The staff working the event was given a brief training the night before on everything they needed to know to operate the three mP10i printers in their mobile t-shirt printing booth.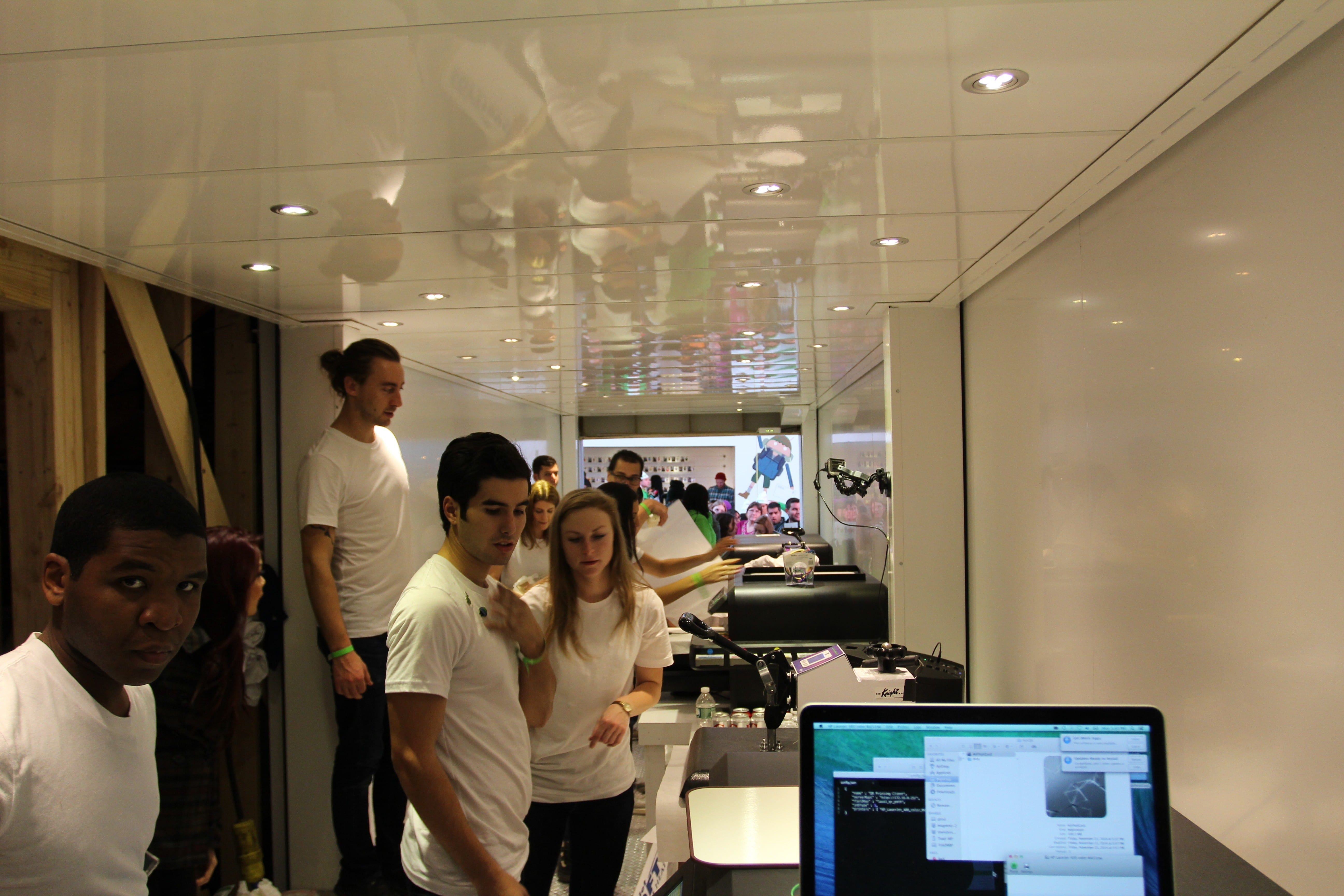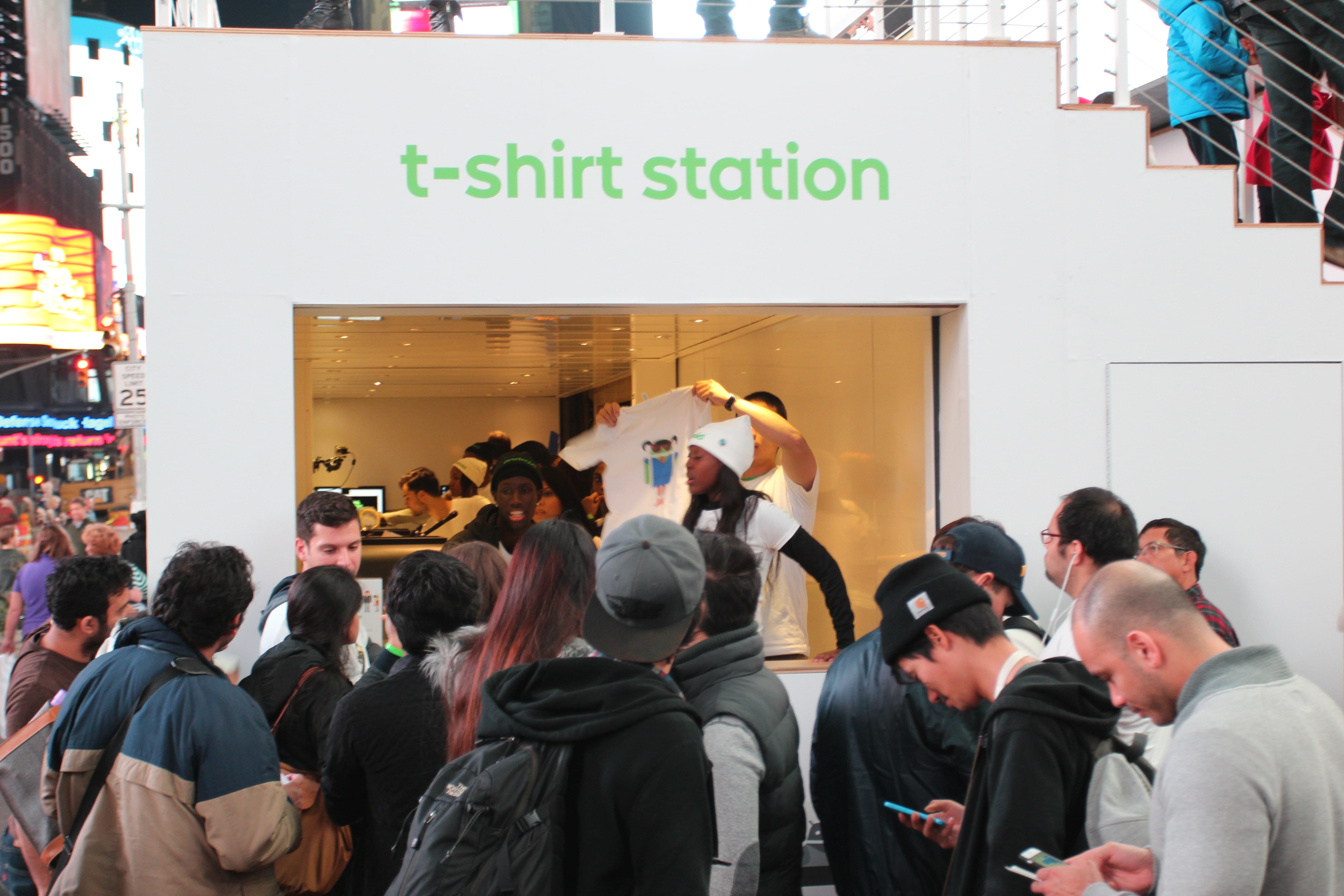 With the printers lined up and heat presses set, the operation was in full motion. People would create their colorful Android avatars, and then walk over to the t-shirt station where their custom shirts were printed. The actual print time on the mPower was a quick 15 seconds. Once the shirts were cured in the heat press for about 40 seconds, the participants walked away with their completed custom t-shirts printed with our most powerful direct-to-garment printers.
The event was a success! There were a total of over 1700 personalized shirts printed over the two day span.We were thrilled with the partnership with The Magnetic Collaborative and being able to participate in the Google Androidevent inTimes Square.
Thinking of creating custom shirts at your upcoming event? Contact us for more information on mobile t-shirt printing.